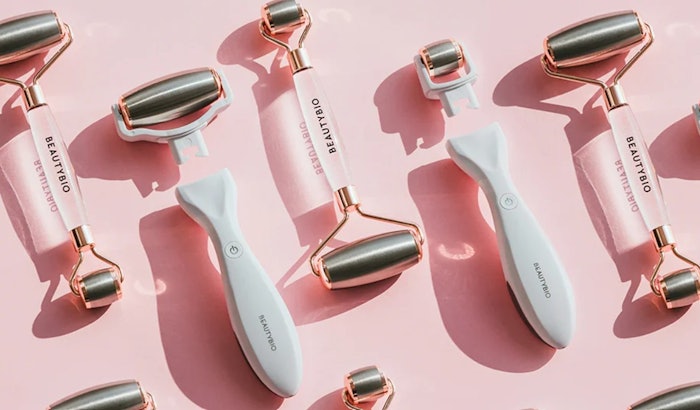 Rhyz Inc. has acquired BeautyBio, a clean and clinically proven skin care and beauty device brand.
BeautyBio will continue to operate independently as an omnichannel brand, headed by founder Jamie O'Banion, and will leverage opportunities for growth and cost efficiencies as part of the Rhyz ecosystem.
BeautyBio offers a range of award-winning skincare products and beauty devices, including the patented GLOfacial Pore Cleansing Tool, GloPRO At Home Microneedling Tool and performance skin care products. 
Ryan Napierski, president and CEO of Nu Skin Enterprises, said, "BeautyBio's commitment to beauty through innovation aligns with our vision for personalized, science-based skin care products and beauty device systems. BeautyBio's unique device IP in hydration facial and micro-needling technology will further strengthen Nu Skin's position as the world's best-selling beauty device systems brand."
Jamie O'Banion, founder, president and CEO of BeautyBio, said, "We couldn't be more excited to be a part of Rhyz and the Nu Skin Enterprises family. As we look for new opportunities to empower our existing and future communities around the world in a deeper and more meaningful way, this partnership will enable us to further accelerate our mission of enhancing lives through clean, performance-based skin care solutions for a limitless, healthy future."