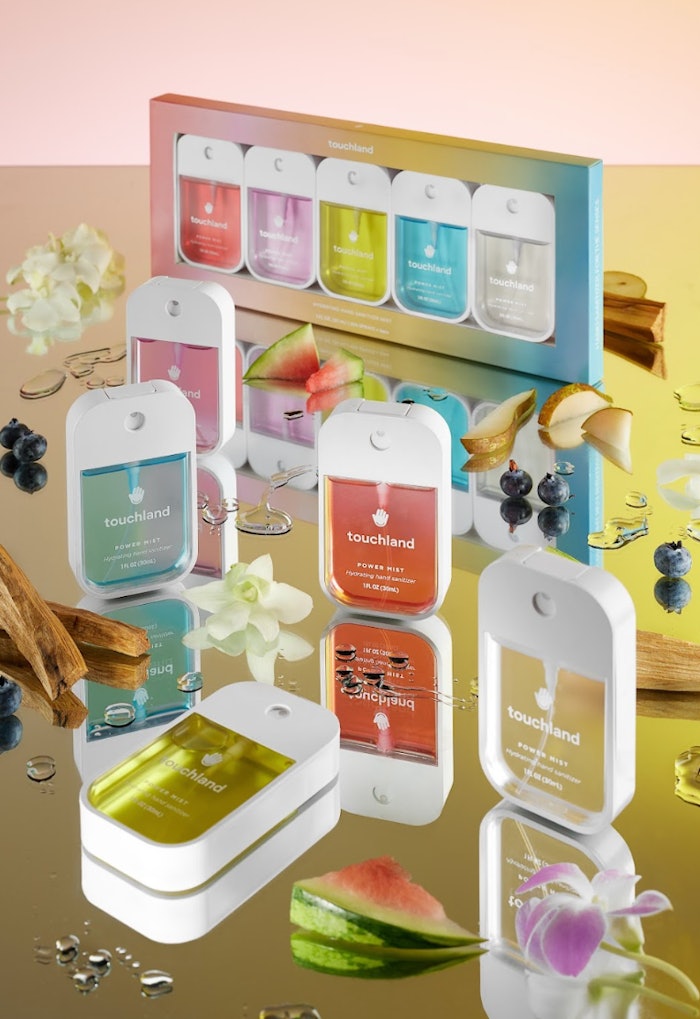 Touchland has reported that its third quarter 2023 sales increased 194% compared to the same period last year, and a 23% increase in sales compared to the second quarter 2023.
Touchland credits the growth to several award wins for their product formulations, including being ranked 367 on Inc. 5000 2023 Fastest Growing Private Companies in America. The brand was also named a finalist in the 2023 NEXT Awards and the CEW Beauty Awards.
The brand is projected to close 2023 with an overall year-over-year sales growth of 200%. 
Founder and CEO Andrea Lisbona, said, "After recently celebrating our 5th birthday in our hometown of Miami, we are extremely honored and humbled to be recognized industry-wide by these prestigious beauty awards. I am so excited to be able to continue sharing the gift of personal care with fans of the brand who have been here from the very beginning."