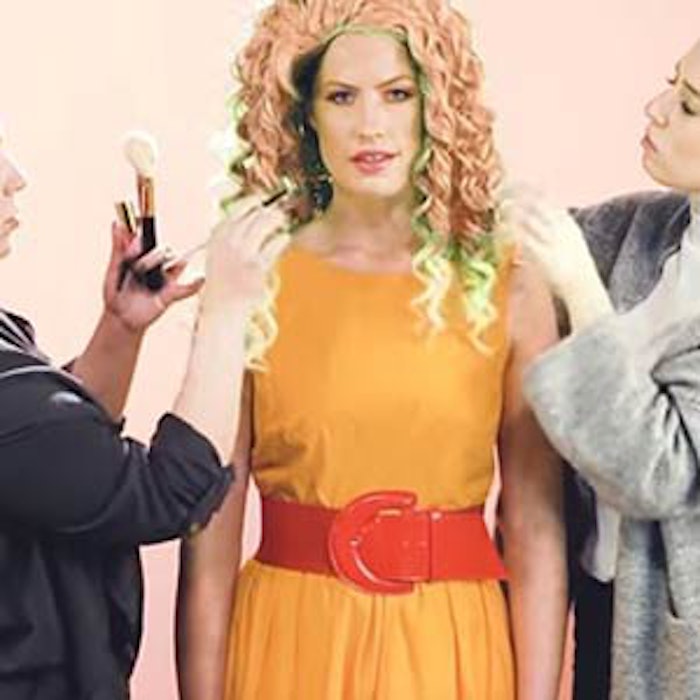 YouTube/ Overtone Haircare
Overtone Haircare has released a video illustrating its commitment to never digitally altering its models or the results of its products.
Parodying the common practice of post-production editing, the video shows a model being prepared by makeup artists and hairstylists for a photo shoot—as her wig changes colors, repeatedly, in a wide variety of hues. (Overtone is best known for its pigmented conditioners.) It ends with the statement "advertising can be fake…meet the only hair color company that never digitally alters hair, bodies or results."
The company shared another video walking views through the behind-the-scenes process of their minimal photo editing, showcasing how photos are used on its website and color balanced to accurately represent how the hair colors look in real life.
"oVertone was created to make people feel good about their hair color, and to feel good in their own skin," said Overtone co-founder Maegan Scarlett. "Airbrushing away the very things that make people unique would be in direct opposition of that message."