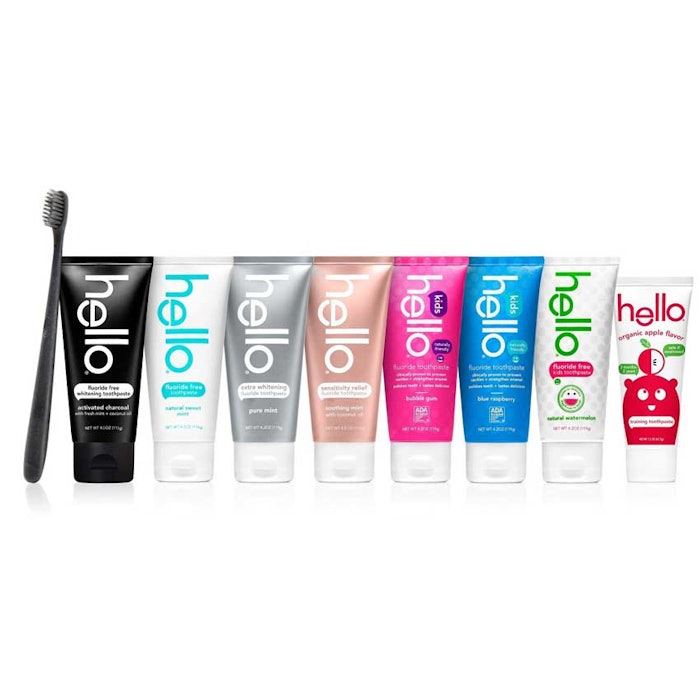 Hello Products, a U.S.-based toothpaste brand has announced the launch of its "Replenishmint" subscription service. 
In addition to the new subscription service, Hello has also launched a new adult antigingivitis mouthwash, kids fluoride-free organic watermelon flavor rinse and a new BPA-free toothbrush with charcoal bristles.
According to the brand, the service allows brushers to simply select their desired fluoride and/or fluoride-free pastes, choose their delivery frequency with 30, 60 and 90-day options. Subscriptions can be changed on any smartphone, tablet or computer.
Craig Dubitsky, the founder of Hello Products, said, "Since today's consumer is busier than ever, we're focused on building a cohesive oral care regimen with the ultimate goal of creating the best and easiest user experience possible. We're making an oral care brand that you just don't 'use', but one you can fall in love with."
New Product Details
The adult alcohol-free naturally healthy antigingivitis mouthwash contains aloe vera to promote healthy gums, coconut oil to moisturize, mint to freshen breath and xylitol ($5.99 per 16 ounces);
The fluoride-free kids' organic watermelon flavor rinse is reportedly safe if swallowed, and is infused with a watermelon flavor, soothing aloe vera and xylitol ($5.99 per 16 ounces); and
The BPA-free toothbrush with charcoal bristles retails for 

$3.99. 



For more information, please visit www.helloproducts.com