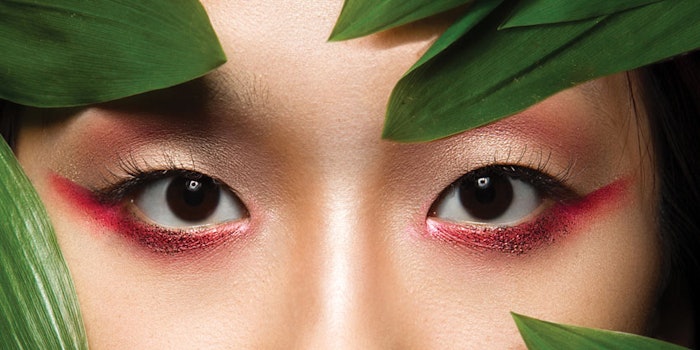 The first three parts of this seriesa explored consumer sentiments and evolving purchasing habits in the natural/organic beauty and personal care (NOBPC) space (see sidebar, at right). Now, in the closing edition of our comprehensive study, we look at how brands can use packaging and messaging to tell their natural/organic story, take a look at wellness trends overall and assess what that actually means to consumers.
Product & Packaging Expectations
Telling your natural or organic story to consumers is a critical part of succeeding in the category at all, but what does that mean, exactly? Does a simple image of a leaf on a skin care package signify to your shopper that your product is natural? Or does she require the presence of the terms "clean" "plant-based," or an actual USDA Organic Seal? The answers differ depending on whether the consumer is a buyer or non-buyer, typically, of NOBPC (T-1).
Of the 46 word options presented, most garnered fairly equal percentages between buyers and non-buyers of NOBPC products. The only exception was the word "expensive." Eighteen percent of non-buyers associated the word expensive with NOBPC products, versus 7% of buyers.
When perusing the shelves for an NOBPC product, buyers are first looking for key ingredients, followed by proof that the product may be organic in the form of a certification logo or other means (F-1). They also expect the product packaging to have a clean design with natural imagery. Non-buyers are less concerned about certification logos but expect a nature-inspired design and clearly stated key ingredients.
Wellness
An expanding definition
Once upon a time, wellness referred to feeling healthy or the absence of sickness. Today, wellness has a much broader definition and can encompass anything from what we put on our skin to what we eat and put into our bodies to how we soothe our souls.
Categories under the wellness umbrella include natural, organic and field-to-face topical skin and body care, ingestibles, community gardens and Paleo diets, healthy me-time, experiential and soul-affirming/bucket list vacations, and much more.
Who's actually embracing wellness, and why?
The NOBPC buyer has a higher tendency to embrace wellness products and practices than traditionally made beauty consumers —and, in some cases, a much higher tendency. As an example, 55% of natural beauty buyers have purchased natural or organic aromatherapy oils in the past six months, compared to just 33% of non-natural beauty buyers (F-2).
Not unlike natural and organic products, consumers are interested in wellness products because of the perceived health benefits associated with them (T-2). Three-quarters of women surveyed say they use wellness products because they feel wellness products help them stay healthier. And, in fact, feeling healthier overall is the primary reason (66%) surveyed consumers started using wellness products; a full list of motivations, presented in descending order of frequency, is listed in T-3.
Many consumers are also turning to wellness products to help them address specific health issues. Of those who use wellness products or nutraceuticals, a wide variety of health-related issues were their primary motivators, with 54% citing maintaining energy as their primary motivator (54%). Addressing skin care issues was a close second at 52%, followed by digestion/gut health (48%) and common cold/seasonal allergies (40%). Seven percent of women cited no specific health issues leading to their use of wellness products.
Ingestibles
Consumer attitudes
Survey respondents believe that ingestible products should be made of natural and/or organic ingredients (84%), and 60% believe that ingestible wellness products offer more powerful benefits than applying a topical wellness product to the skin alone.
To get a better picture of what was important to the women surveyed, we asked them to rate the level of importance of various aspects of ingestible products on a scale of 1-5, with 1 being not important and 5 being very important. T-4 tallies the top priorities with the highest frequency of 4 and 5 ratings.
Consumer habits
Half of the women surveyed currently swallow an ingestible wellness product in the form of a pill, but 55% would be willing to try a wellness product that dissolves on the tongue, while 53% would be willing to try a product that's easily consumed on the go. Notably, injectables aren't high on respondents' list of wellness products to try, with 44% saying "no thanks" to the needle.
Respondents that have soured on ingestibles may not understand and/or see the benefits. Fifty-one percent of women surveyed said they no longer take ingestible wellness or nutraceutical products because they couldn't tell if the ingestibles were working, and half cited expense as a key reason for dropping them.
The top reasons cited by consumers that don't buy ingestibles at all included expense (49%), not understanding what the products do/how they benefit the user (27%) and disbelief that these consumables could work better than traditionally made products (22%).
Marketers have their work cut out for them.
How to Access Parts 1-4 of This Series
This is the final of a four-part series on consumer attitudes, behaviors and habits concerning natural/organic products. For free access to earlier installments, see the sidebar, or visit gcimagazine.texterity.com and click the Issue Library to review the July/August, September and October 2018 editions of the magazine.
Footnotes:
aThe Benchmarking Company's (TBC) 2018 PinkReport: The New Age of Naturals, provides an in-depth look at the natural and organic beauty buyers in the United States. Thousands of U.S. consumers were invited to take part in the online survey, which was completed by 4,000+ respondents. The comprehensive survey instruments, which included more than 80 in-depth questions, was developed based on exploratory psychometric and demographic questions. To qualify for this study, respondents had to live in the United States, be over the age of 18, and shop for beauty or personal care products. All research was conducted in April 2018.
Denise Herich is co-founder and managing partner at The Benchmarking Company (www.benchmarkingcompany.com), which provides marketing and strategy professionals in the beauty and personal care industries with need-to-know information about its customers and prospects through custom consumer research studies, focus groups, its annual PinkReport and consumer beauty product testing for marketing claims.