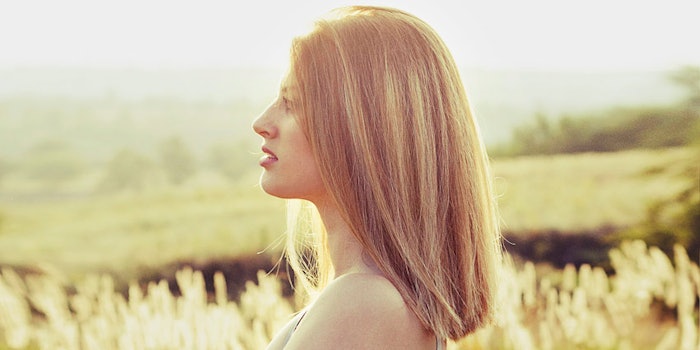 Climate-based beauty is becoming big business. As more and more people cram into cities worldwide—the UN predicts that by 2050, 68% of the world's population will be living in cities—so our exposure to environmental pollution rises.
Against this smog-filled backdrop, myriad commercial opportunities open up for the beauty industry worldwide. Here are three ways brands can capitalize on our changing climate and the needs of an increasingly international consumer.
1. Make it Seasonal
While in fashion climate change is driving a need for season-less apparel, in beauty it's quite the opposite. Brands are starting to acknowledge how the seasons dictate our beauty needs, creating products that can handle conflicting elements and season-specific beauty threats.
As we often see with niche beauty innovation, indie brands are leading the charge here. U.S.-based natural skin care brand Apto acknowledges how the weather impacts skin care concerns and ingredient availability, scheduling capsule product releases to align with the seasons. Similarly, in the U.K., wellness brand De Mamiel markets Seasonal Facial Oils for spring, summer, autumn and winter, addressing the "changing effect of the climate, the emotional aspects of transition and their impact on the body."
The changing seasons is also offering a new approach to nutricosmetic wellbeing and edible beauty supplements. British brand Hello Day provides curated boxes of supplements designed specifically to prepare the mind, body and skin for the challenges each season can bring. The Winter Box, for example, contains supplements for Immunity Support and a Vitality Boost, which helps consumers avoid winter bugs and keep their energy levels up during the colder months.
Season-specific beauty threats, such as pollen, are also ripe for innovation. Tom Mammone, vice president of skin physiology and pharmacology at Estée Lauder, revealed in a 2017 Cosmetics & Toiletries podcast that pollen can be as damaging to the skin as pollution and sun exposure, suggesting that antioxidants such as vitamin C and products that boost the skin's barrier function can be used as antidotes to pollen.
Consumers are actively seeking advice on how to switch up their beauty routines based on the seasons and climates they're entering. Not only is there an opening here for brands to cater with preventative products, but to help consumers better navigate that product. 
2. Climate-controlled Product
In 2016 alone, 1.4 billion passengers passed through airports around the world, according to ACI. As more consumers travel internationally, hopping from one climate to the next takes its toll on their skin and hair. And this is true of people of all ages.
Start-up brands are coming to the fore here, tackling this problem with products targeting frequent flyers based around different climates and the challenges they face—be that tropical or polar, or grievances like humidity.
As an example, U.S.-based indie brand Pour Moi offers skin care products formulated with "climate energized beautifiers" (CEBs), which adapt to changes in the skin caused by geographical and seasonal influences. For example, the Desert cream is adapted for high temperatures with low humidity.
While attempting to battle the effects of humidity—a particular concern for travelers moving from temperate to tropical climate, Swedish start-up Base of Sweden is launching its debut foundation product with a unique climate-adaptive formula that's developed to resist sweat and clogged pores.
While the sheer number of threats and beauty concerns being driven by climate and seasonal change points to a need for varied products with very different functions, when it comes to traveling consumers, the focus should be on light, agile products with multifunctional appeal.
3. Extreme Environments
About 92% of the world's population lives in places where air pollution levels exceed safety limits. As our weather becomes more extreme, we're seeing growing consumer interest in products that protect them from harmful elements such as extreme heat and high levels of pollution. Formulas that shield against more than one environmental factor will command spend in this growing beauty category.
And we're already seeing this play out, with anti-pollution and year-round SPF products having become bathroom staples. But shrewd brands are combining functionality for consumers concerned about the effects of hyper-polluted and sunbaked cities. Last year, Hawaiian Tropic released its Duo Defense Sun Lotion with SPF 30, which contains green tea extract to reduce the effects of pollutants and harmful particles that build up on the skin, while also protecting the skin from extreme weather conditions. It additionally improves the appearance of sun-damaged skin.
Wet environments are another opportunity for weather and climate-based brands to explore. Interestingly, Shiseido is targeting outdoor sports enthusiasts by adding WetForce technology to its suncare—a UV-protective veil that is strengthened when it comes into contact with water or sweat.
Weather and climate-based beauty is an inherently genderless and ageless category. As these threats rise, there's a huge opportunity for brands across many categories and markets—not least beauty—to cash in on these changing consumer needs.
Author bio:
With more than 8 years' experience in tracking, reporting and disseminating trends, Lisa currently oversees Stylus' beauty insights, reporting on business news and industry innovation, with a keen eye for future developments based on consumer attitudes.