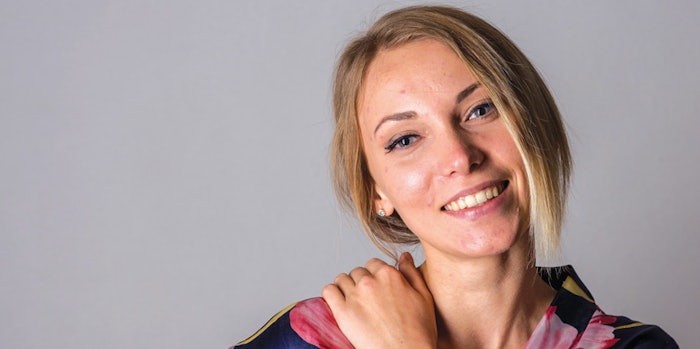 Of all the skin issues that plague beauty consumers, none is more universal than acne. A frustrating skin situation that most consumers face at one point or another, acne has been a prime target for beauty businesses and brands for decades.
Whether the consumer is combating the occasional flare-up or struggling with cystic outbreaks, consumers are all in agreement about acne: it is not welcome, and maintaining a routine for tackling this tricky foe is critical.
To better understand what steps consumers are willing to take, what products they can't live without, and just how spotting the telltale signs of a blemish makes them feel, we asked more than 4,000 female U.S. beauty consumers to talk to us about everything acne. In this first part of our 2-part series, we dive into how long acne has been a concern, where people struggle with acne, what products they use to address this pesky problem, and more.
Acne Is a Lifelong Complaint
Nearly 100% of consumers say they have experienced acne at some point in their lives, with the majority indicating their first experience started between the ages of 13 and 18 years old (54%), while 35% of consumers report first facing acne at a much younger age—between nine and 12 years of age.
Most consumers (78%) also report regularly or currently experiencing acne flare-ups. It's no surprise that acne scores the number one position over other commonly noted skin struggles, including dark circles, hyperpigmentation, large pores, fine lines and wrinkles, and even firmer skin.
And even though the worry about acne diminishes with age (T-1), acne still ranks as the top skin concern for all demographics up until the age of 60, when the worry about dark under eye bags slightly edges out acne (17% vs. 12%).
Acne Types, Severity and Frequency
Three-quarters of respondents face hormonal/menstrual acne, followed by stress acne (67%), acne caused by oily skin (41%), acne caused by pore-clogging makeup (32%) and cystic acne (24%).
When asked to rank the severity of their acne, 49% of respondents say their acne is mild, 47% say it's moderately bad and 4% rate their acne as severe.
In terms of how often they see flare ups (T-2), 37% of consumers say their acne is cyclic, 38% say it shows up monthly, 34% say that it's chronic/persistent and a lucky 24% say it is only an occasional bother.
Who, What, Where, Why
While facial acne is most common—including the chin (89%), cheeks (71%), forehead (66%) and nose (62%)—acne on other areas of the body is also a problem (T-3).
Forty-one percent of consumers report having acne on their back; 35% on their chest area; 29% on their shoulders; and 21% on their buttocks.
Of the kinds of acne flare-ups experienced, whiteheads are the biggest problem (80%), followed by blackheads (76%), papules (54%), pustules (51%), nodules (45%) and cysts (36%).
Perhaps because consumers suffer most with cyclic acne each month—and are familiar with common signs of an outbreak—about 59% of consumers say they can sometimes predict when they are going to have an outbreak, while 27% say they can't ever predict acne and 14% say they can always predict their next flare-up.
Also interesting, consumers are divided on thinking their acne is hereditary. Sixty-seven percent of consumers don't know if hereditary patterns are to blame for their acne problems, while 32% each say yes, genes play a role, and no, the fact that their parents or siblings had acne has nothing to do with their own acne situation.
 For the full article, check out Global Cosmetic Industry's October 2020 digital magazine.