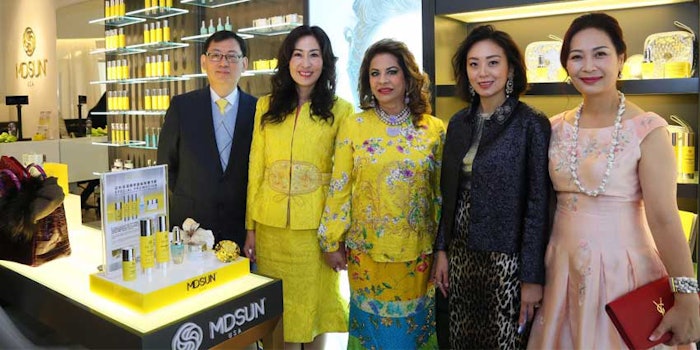 George Sun, MD, a double board-certified and award-winning plastic surgeon, launched the MDSun cosmeceutical skin care line in California 20 years ago as a doctor brand. Sun has a lifelong passion for improving people's health and beauty using the latest state-of-the-art clinical research and techniques.
He is also a clinical instructor at the University of Southern California school of medicine, and the medical director of his own clinic, Advanced Aesthetics Center in Los Angeles.
Briefing: China's Prestige Beauty Market Opportunities
MDSun is now a favorite luxury brand around the world. I got to speak with Rossana Kung, the brand's CEO of the southern China region, about the MDSun store. Kung says that the success of the brand, which is sold in five southern districts in China, is driven by its specific products for everything any consumer needs and their superior quality.   
Kung notes that the success of the brand comes from knowing the consumer, knowing what they love and bringing it to them where they are. MDSun appeals to the Asian consumer because luxury products from America are highly sought after in the region.
MDSun is packaged for luxury in hotels and spas. In golf clubs, the brand focuses on sun care; in spas, it is known for its ability to augment the impact of the equipment and be highly therapeutic; in malls, the brand is packaged for brightening and the maternity markets. 
Kung shared her insights about how MDSun is staying in tune with its shoppers and connecting with consumers.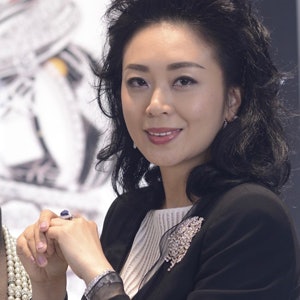 How is MDSUN different from other brands? 
Rossana Kung [RK]: MDSun was created gradually over years as result of Dr. George Sun's pursuit of clinical grade skin products, which must not only be highly effective but are also gentle enough to be used for lifelong purposes for all skin types and conditions.
All MDSun products are formulated with a high concentration of active ingredients which produce wonderful, long-lasting and dramatic skin improvement over time. The MDSun skin care line is hypoallergenic, free of parabens, alcohol, chemical fragrance and artificial colorant.
Who is your typical shopper?
[RK]: People who know the brand from the United States or from all the years it's been around. There are 20 stock-keeping units (SKUs) designed to address and treat the anti-aging concerns of all types of skin. The entire line is dedicated to promoting and maintaining beautiful, healthy skin for life. That's why there is always an SKU for everyone.
In Asian Markets, most customers don't go for 'organic.' Teens go for organic products, but once they are 20 years old, they have more money and want to buy cosmeceuticals that get results. In Asia, the customers go to 'facial houses' every week. Spas are different;they're strictly for relaxation.

Where do they get their inspiration and information?
[RK]: Macau is small. We collaborate with 'facial houses' and hold big events like salon shows and tea parties with celebrities, so our team gets to know experts and professionals in the beauty industry. We also work on luxe events with brands like Cartier at auction houses and skin care clinics with doctors.

What types of products do they turn to your store for?
[RK]: MDSun skin care products are designed for all skin types, ranging from fair skin to ethnic skin. All skin conditions can be targeted as well, including sensitive skin, pigmented skin, oily or acne skin, dry skin and aging skin. I would say the best-selling products are Super Hydration B Serum, Super Brightening C Serum, Wrinkle Smoother, Collagen Lift, Med-Eye Complex Cream and Super Brightening Mask.
How do you influence shopping trends?
[RK]: We work with professionals who are doing the work and have the trust of discerning customers who are best at spreading the message.

How has COVID changed your business?
[RK]: Our government did a very good job on controlling COVID from the beginning. They shut down Macau, and there were only 48 cases in Macau with no deaths. However, our city's revenue dropped 88%, and now we're getting back with many restrictions.

What are you doing to navigate the new normal?
[RK]: We're trying to move faster to penetrate China because we're looking for foreign products to share with the Asian market. People are more concentrated on daily use products, and they want skin care products that are luxurious, effective and harmless to them.

What surprises has COVID brought you good and bad?
[RK]: We learned to segment the brand and focus on [the] target audience of all SKUs. Instead of thinking, 'This is what the products do,' think about what the consumer wants and give them the right product.
Do you have plans for growth? If so, what?
[RK]: We built a good foundation in Macau, and now we're focusing [on bringing] in the best professional skin care products and to build a healthy community by sharing MDSun to everyone in China.
Who do you think are the most influential celebrities on your customers?
[RK]: Her Royal Highness of Malaysia is of course the most influential. In the past years, we invited Her Royal Highness of Malaysia to be the honorary chairwoman of our charity balls, auction events and fashion shows hosted by MDSun in the United States and Macau. We were invited by Her Royal Highness of Malaysia to the Royal Palace, too.