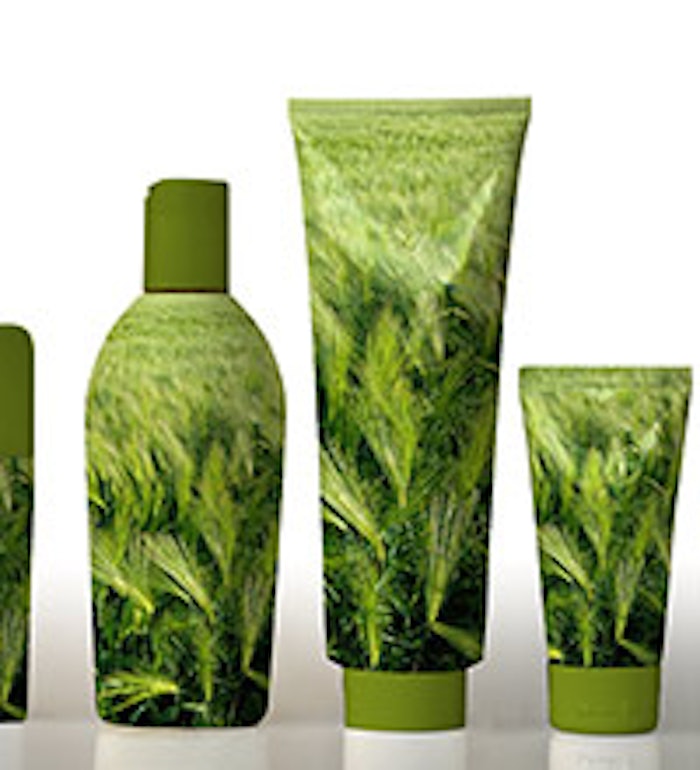 The green trend isn't going away, but consumers are becoming more and more skeptical of brand-promoted "green" claims—and what's more, "green" isn't a huge factor in consumers' decision to actually purchase. If being eco-friendly is something you want equated with your brand, make sure you are doing it in a way that is meaningful to consumers.
Green claims need to be specific. Vague promises of natural ingredients and giving back aren't enough anymore.
Green claims need to be developed in support of a product's primary benefit.
Three billion Google search results for the phrase "going green" easily validate that sustainability is a vital area for marketers. But hidden in this volume is also the undoing of the phenomenon, for despite its apparent importance, it has reached a stage of being overwhelming and cliché. Furthermore, consumers are becoming savvy to disingenuous attempts to "greenwash" a brand or product.
Through a meta-analysis of claims across a plethora of categories, including beauty and personal care, marketing research consultancy SKIM found the majority of consumers find green concepts appealing—but not to the extent of driving purchases. Although many of us like to believe we care more about the earth than our own self-interests, marketing claims that focus solely on the green aspect of a product are significantly less effective at driving purchase than those that highlight product benefits.
A claim is a concise statement that promises value to the consumer and is designed to drive consumer choice. There is only a split second to convince shoppers to buy a product, and this green push means marketers now have the additional responsibility of convincing shoppers that a brand is environmentally friendly—as well as able to successfully deliver on the promise of what the product is designed to do.
Some brands have succeeded in creating a large following based on their promise of being natural. Burt's Bees and Aveda are known for their comforting, low sensitivity and low allergen formulas, which are purposefully natural, for example. However, do consumers seek out companies and products that are sustainable or is it merely a feel-good benefit?
Problem Areas With Claims
Claims that emphasize being environmentally friendly are commonly used in relation to product development. Packaging and recycling related measures such as biodegradability or compostability are related to product usage and disposal, and are common in cosmetics and beauty products. Further, the blurred distinction between natural, organic and sustainably made products risks pushing consumers into information overload. Consumers are unsure of the difference between, say, a natural versus an organic lotion, let alone understanding the complex story of how the brand supports scarce ingredient harvesters and farmers in partnering nations. What happens when consumers simply want an effective moisturizing lotion but that benefit is effectively downplayed in comparison to green claims?
Additionally, green products, unlike their synthetically derived counterparts, tend to be perceived as less effective. Past experience, as well as general knowledge, has shown that "non-natural" products can deliver excellent results and resonate with consumers, for various reasons. Women may love the fact that a lipstick manufacturer has utilized natural pigments, for example, but the resulting limited shade palette may mean they are likely to switch to a product that offers synthetic but vibrant hues and more color options.
Shoppers also often find green benefits irrelevant at the point of purchase. Saying your foundation will donate to environmental protection is nice to hear, but consumers will ultimately prefer a foundation that works best. Consumers like to feel as though they are doing their part in contributing to the environment, but brands generally make it unclear how this is possible. A lack of clarity can lead to confusion, and combining this with marketing jargon can lead to distrust. In fact, less than half of consumers trust a company's green claims.
Despite all of this, consumers still expect brands to give back to the environment. A third of consumers look to product labeling for environmentally friendly evidence, and a growing number (expected to reach 98% by 2019) exhibit a strong interest in sustainable lifestyles. How are marketers to balance these seemingly competing interests?
Making Claims Meaningful
Be specific. Distinguish what the green claim applies to—the product via its natural ingredients, the company's practices of sustainable processing, or the packaging made with effective recycling or decomposition? Something else? Relaying this message specifically is critical to engaging consumers. Saying something like "100% natural ingredients and 50% post-consumer recycled packaging that reduces global warming gases" may sound direct and specific, but it has shown to be a weaker driver of purchase than focusing on one strong message.
Ideally, a brand should not convolute the meaning by aiming for an all-encompassing message. Rather, leveraging natural ingredients works well (e.g., Kiehl's and Burt's Bees) as does building a strong, clear image of a brand identity (e.g., The Body Shop). It also is important to keep in mind that mentioning names of impactful rainforest or animal protection alliances may be nice for a media campaign or as a sticker on packaging, but consumers would rather be informed of specific product benefits in an on-pack claim.
Make it relevant. Ultimately, consumers want a product that works. Even for something as simple as an anti-dandruff shampoo, the consumer is more likely to be driven to purchase a product that claims to prevent flakes than one that emphasizes less split-ends, as it better addresses the consumer's core concern. This simple principle can also be applied to green claims. Clearly articulating the benefit is necessary as statements must be prominent and understandable, leaving no room for alternative interpretation.
Take the example of a body wash. Instead of saying, "Good for the planet and made with vegetable oils that are better for your skin," a message such as "Non-irritating for the skin because it is made with vegetable oils" will resonate better. The latter statement more clearly articulates how the natural element will functionally benefit the consumer, thus making it more relevant.
Put the key benefit first, then tie "green" to it. A claim must be centered on something important to consumers and make a clear value promise that will drive purchase. An emphasis on sustainability may not be as motivating to consumers, but green claims are not generally rejected outright. This provides an opportunity for marketers to make green claims more meaningful by tying the green element in with a key benefit of the product.
Rather than saying "All of our ingredients are naturally sourced to ensure a better tomorrow," a corrective skin care product can more effective layer this message into a clear value promise. Something along the lines of "Reduce skin blemishes using only naturally sourced ingredients" is more effective because it messages around the element of being environmentally friendly while still addressing the core concern of the consumer: reducing skin blemishes.
In this manner, a marketer can promise the consumer a key benefit while ensuring the brand is seen as environmentally friendly.
Avoid jargon. Especially with regard to green claims, it is important to avoid using jargon in a marketing claim. On such a sensitive issue, the use of jargon can alienate consumers and lead to the feeling of distrust that is so prevalent with these types of claims.
Sustainability, in particular, is often cited as a reason to like a green claim, but only when the word itself is implied rather than explicitly stated. Consumers hear the word "sustainable" so frequently, often with few results from the companies promising it, that it has become a cliché. Including it in a claim is neither unique nor is it motivating. Saying that a toner can provide "Hydrated, enriched skin with natural minerals and rosewater" can be interpreted as the brand doing something right in the direction of sustainability.
With this in mind, marketers should do their best to avoid jargon that leads to feelings of distrust. It is more effective to allude to being environmentally friendly by describing how a product's green elements support product benefits.
True Green
The process of writing brand or product claims can be tricky because there are many messages to relay to consumers, and typically there is very little space in which to do it. While it is always recommended to focus a claim on a key benefit or value promise, there also are situations in which being environmentally friendly, given its growing importance in the world, is useful.
Ultimately, a brand must be true to its roots and consistent with its brand legacy in order to make green claims work to its benefit.
Sourabh Sharma comes to SKIM with a keen eye for understanding consumer behavior. He adds perspective to marketing research from his years in brand management and product development at L'Oréal, where he launched hair color and makeup products for brands in Asia and North America. With a multifaceted background, Sharma enables the firms he works with to acquire a stronger understanding of their end users. Furthermore, he strives to extract value from the evolving brand-to-consumer interface through his social media research.
Scott Garrison is a manager at SKIM. He is experienced in conducting marketing communication development projects for consumer products, beauty and technology brands. He oversees SKIM's claim development methods with a focus on emotional claims.