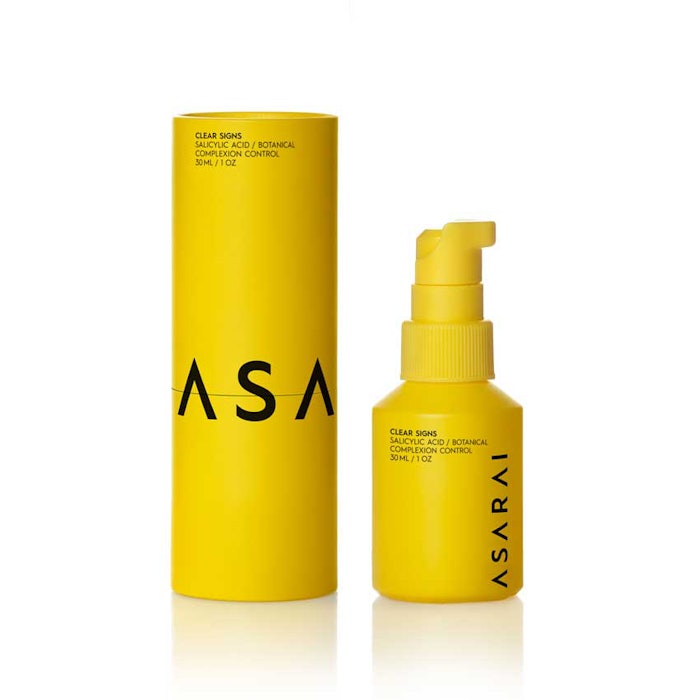 Asarai has announced the launch of its new skin care treatment line. 
According to Asarai, the new line features high-performance products made from natural ingredients from the Australian outback. Products are gender-neutral and suitable for all skin types. 
Jay Rynenberg, Asarai co-founder, said, "At our core, we believe nature has the power to nurture a lifestyle that is happy, healthy and vibrant. My family experienced how healthy and natural ingredients transformed our lives, and we are so excited to share this with others. We designed Asarai to speak to this belief in a multitude of ways starting with our natural ingredients, all the way through our bright yellow packaging to act as a daily reminder for self-care."
The Details
Key Ingredients include Kakadu plum, Australian red clay, Australian white kaolin clay,

chondrus Crispus and Linden Flower.

Come Clean Cleanser ($29.95): A gel cleanser using gel-to-milk technology that cleans beneath the skin and removes makeup. 

Ultralight Moisturizer ($49.95): Infused with shea butter, cocoa butter and almond oil, this moisturizer was created to moisturize, rejuvenate and nourish your skin all day long. Plus reduce the effects of aging caused by free radicals with an array of antioxidants and essential nutrients from Kakadu plum, green tea and linden flower that work together to decrease collagen breakdown.

Earth Tones Mask ($28.95): This mask was created to improve skin's appearance with the properties of a Red Clay formula derived from Australia's outback. Earth Tones aims to purify, detoxify and brighten the skin's complexion.
Power Trip Oil ($49.94): Anti-inflammatory ingredients relieve redness to reveal a brighter, glowing complexion. With a unique combination of vital antioxidants like Moringa Seed oil, this serum rejuvenates cells to improve defenses and sustain essential health to improve your skin tone and soften fine lines.
Sleepercell Retinol Serum ($44.95): This serum is specially formulated with a non-irritating retinol treatment, so users get the full benefits of Vitamin A – reduced redness and smooth skin – without the unwanted side effects while asleep.
Response Theory Serum ($42.95): Response Theory serum will treat your skin to enhanced cell repair and a glow that won't fade.