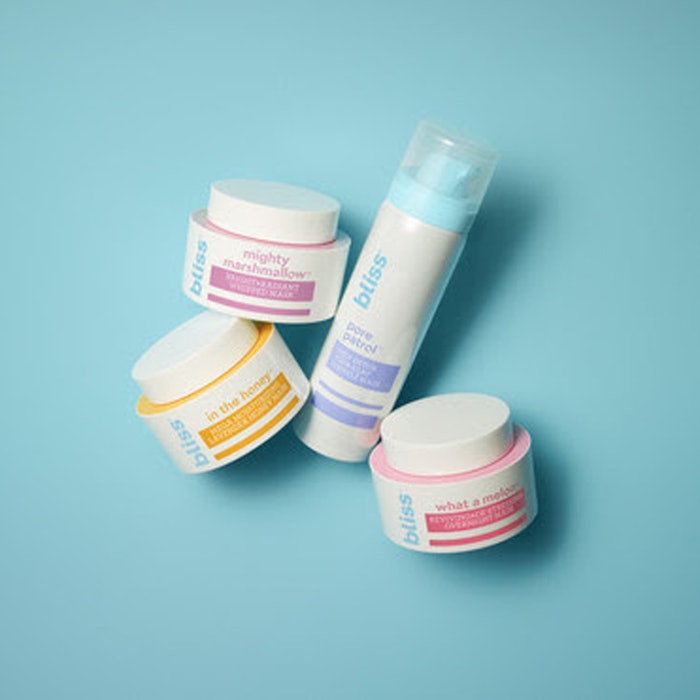 Bliss has announced its recent brand relaunch comprising new product designs and 39 formulations retailing at lower price points. 
Starting in March of 2018, Bliss products will be available at 2,900 Target and Ulta locations, as well as online at Ulta.com and Blissworld.com. 
Products Include...
Lemon and Sage Body Butter
Triple Oxygen Mask
Fab Foaming Cleanser
Patrol Clay Souffle Mask
Mighty Marshmallow Mask
Makeup Melt Gentle Jelly Cleanser
Bliss' CEO, Meri Baregamian, explained, "We did some self-reflection and took a deep look at our products – what we could do better, and how to stay relevant and accessible. We are relaunching with 39 products – a combination of upgraded cult favorites and brand new, on-trend innovations. We've always known that the key to unlocking outer beauty is inner joy. So, we've listened to our consumers. They love how Bliss makes them feel and the results they get from our products. However, they needed Bliss to be easier to find, and most importantly, easier to afford."