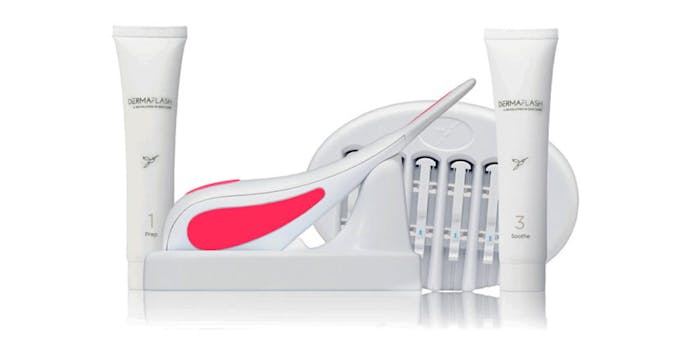 Dermaflash's at-home dermaplaning device will now be offered online at ulta.com.
"Our skin cells turn over every 28 days. If we do not exfoliate, those cells build up and lead to a drab and dull complexion. This buildup impedes our skincare from doing its work and pesky peach fuzz gets in the way of flawless makeup application. When we remove the buildup on our faces, we instantly reveal the soft, smooth, luminous skin underneath," said Dara Levy, founder and inventor of Dermaflash. "The skin you want is lying just beneath the skin you see!"
Dermaflash exfoliates the skin in a three-step process consisting of a prep cleanser, dermaplaning using the device and a post-exfoliation soothing treatment.