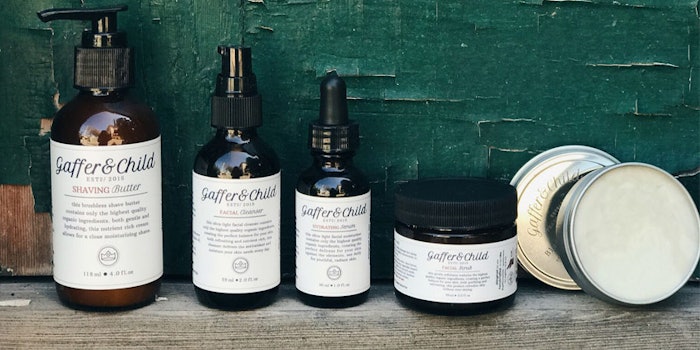 Gaffer&Child has created a unisex skin and hair care line using ecologically and environmentally friendly ingredients, making every product edible. The company uses ingredients like lavender, olive oil, dead sea salt and cane sugar to create its eco-friendly line.
Gaffer&Child's hair and skin care line includes serum, shaving cream, pomade, facial scrub, cleanser, comb and exfoliator. The company uses a cold press extraction process that maintains both the effectiveness and the integrity of the product. The ingredients are sustainably sourced and are created in small batches that help protect the environment.
Gaffer&Child is handmade in the United States. The products are also animal cruelty free and the company donates a portion of its profits to PETA.