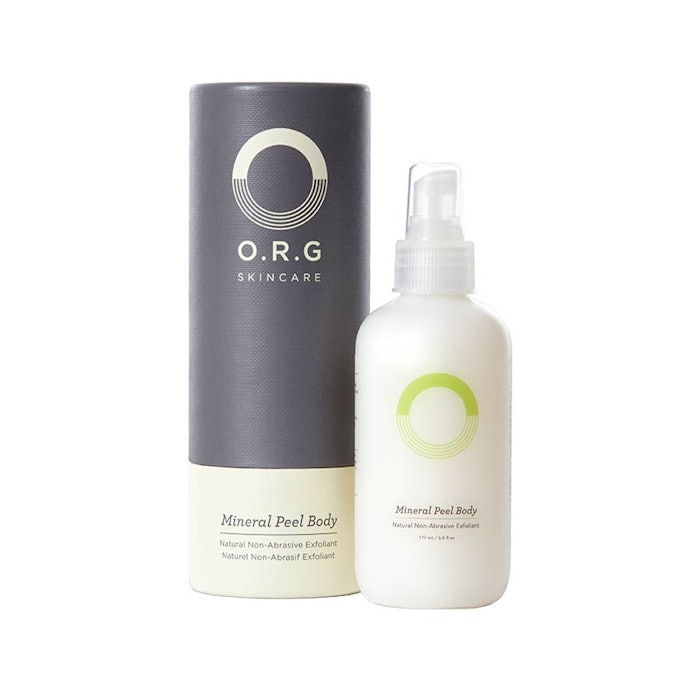 While many creams in Korea may offer a dewy effect, US consumers typically seek a less oily texture. This translation of Asian skin care technology and rituals to the needs of the US market is at the heart of O.R.G. Skincare.
The brand's hero product is its collagen-containing Mineral Peel Face, which easily removes dead skin before the application of moisturizers or toners. Its foaming daily Oxygen Cleanser can be used as a spot treatment for acne.
The brand's new launches include a daily foaming charcoal mask that goes on like a gel and begins foaming spontaneously. The mask can be left on for a few minutes or an hour, depending on the desired level of cleansing. Its Overnight Retinol Repair Cream contains collagen and 2% retinol and offers anti-aging activity.
O.R.G. Skincare's Glacial Crystal Cream is a daily moisturizer with a watery droplet texture that leaves no oily residue. The Three-Layer Toner has an oil base, a toner and a powder, the combination of which leaves a matte finish. The user shakes the bottle to mix the components before pumping them onto the skin.
O.R.G. Skincare retails at Ulta and Free People, spas and niche stores in the United States and Canada.