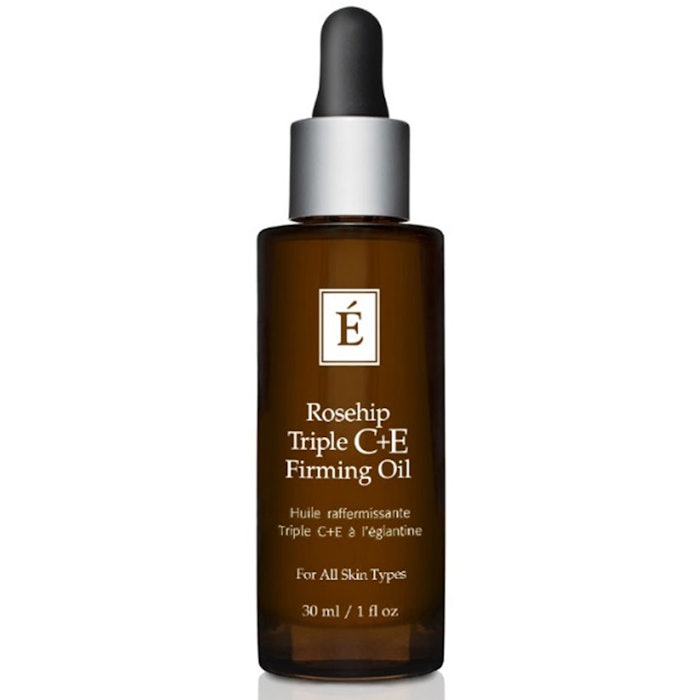 What it is: Éminence Organic Skin Care Rosehip Triple C+E Firming Oil
Claims: Comprised of a blend of results-oriented ingredients, Rosehip Triple C+E Firming Oil provides skin with effective hydration and protection. Suitable for all skin types, including rosacea, the facial oil nourishes the skin with rosehip oil, seabuckthorn oil, rosemary leaf extract and milk thistle. Skin is noticeably firmer with an increase in elasticity and moisture levels while damage from free radicals is drastically reduced.
Ingredient Highlights: non-irritating; non-greasy; vitamins A, C and E.