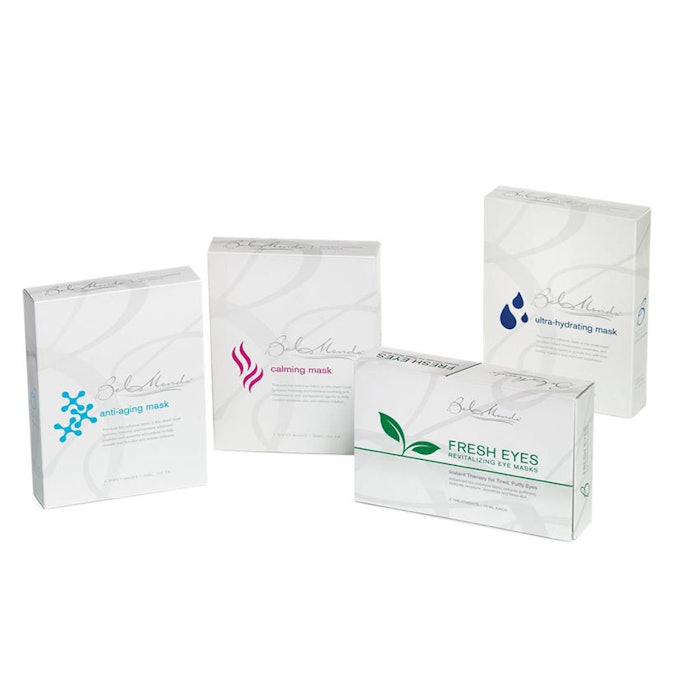 What it is: Bel Mondo Beauty's Facial Treatment Masks
Claims: This company offers calming, ultra-hydrating, anti-aging and Fresh Eyes under eye treatment masks to transfer a concentration of ingredients deep into the epidermis, keeping skin hydrated, radiant and appearing more youthful. These masks are pre-cut and infused with premium skin care ingredients so application takes 30 seconds to set-up.
Ingredient highlights: Made from a 100% natural material called bio cellulose.