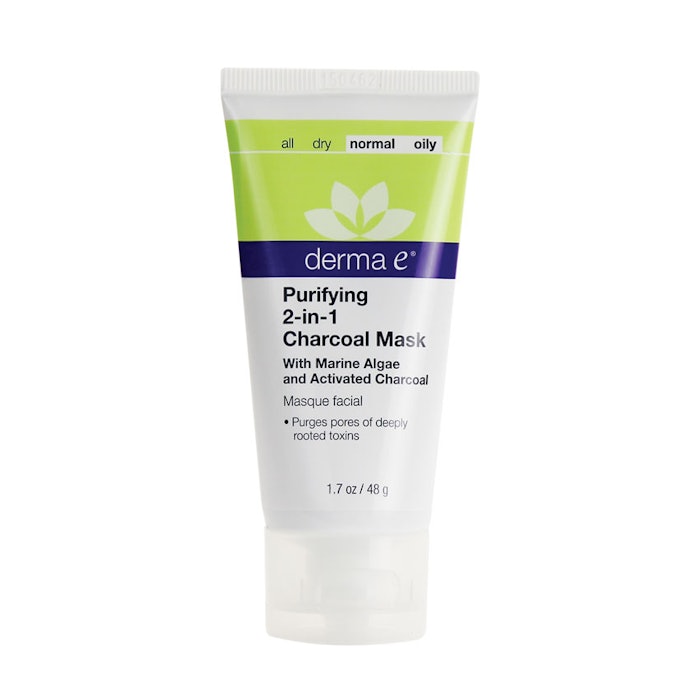 What it is: The derma e Purifying 2-in-1 Charcoal Mask
Claims: This mask is a dual-action, deep-detox formula, which purges pores of deeply rooted toxins and exfoliates away micropollutants for glowing skin. This product is formulated to absorb excess oils and impurities and relieve skin congestion, in addition to supporting healthy skin hydration and nourishment.
Ingredient highlights: Kimarine Wakame, bladerwrack, activated charcoal, apricot seed powder and kaolin and bentonite clays.