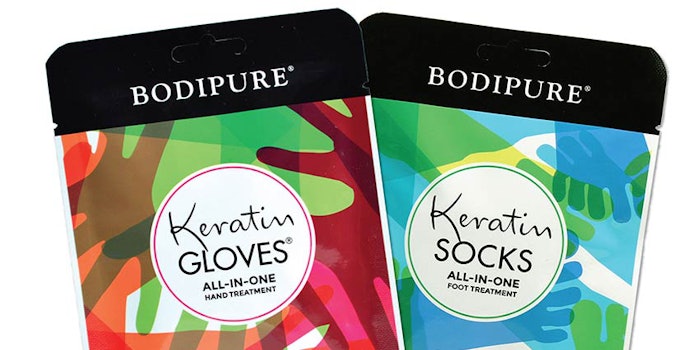 BodiPure has launched Keratin Gloves and Socks ($5.99 single pouch and $9.98 for combo package), waterless products that moisturize the skin and strengthen nails with keratin protein.
Bringing the salon home, the products offer a keratin-powered mani-pedi that can repair skin damage, increase skin elasticity and hydration, and protect skin against damaging heat and chemicals.
Further reading: Brazilian Heat Helps Bring Back Keratin Craze
The one-time-use disposable products impart the keratin emulsion after 20 minutes. The gloves are, helpfully, touchscreen-friendly. The products contain urea, copaiba oil and vitamin E.