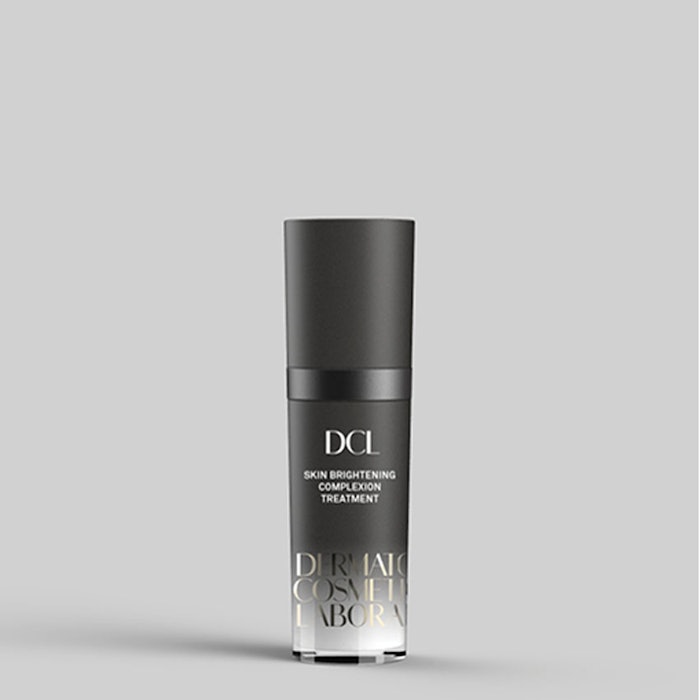 In continuation of developing products to treat all types of skin issues, Dermatologic Cosmetic Laboratories (DCL) recently relaunched their brand with a new modern design. Cherry Robinson, CEO of DCL gave some insight on the story behind the brand.
Global Cosmetic Industry: What is new with the brand?
Cherry Robinson: Over 35 years ago, our senior vice president of R&D, Joel Rubin, was convinced there was a way to incorporate gylcolic acid into the development of a commercial product that could be used at home rather than the physician's office.
That ground breaking discovery led to the first breath of cosmeceuticals and DCL was born. Now we introduce the next generation of cosmeceuticals that will be just as disruptive to the industry as our first product was all those years ago.
Our products have been proven to correct the signs of aging, prevent future damage, soothe irritation, drench dryness, alleviate acne and protect from the sun.
GCI: What made you relaunch this brand?
CR: We believe everyone should have access to science that will result in beautiful skin. With state of the art technology, we are the global authority for all products, of any nature, that may be applied to your skin. That's a lot of ground to cover given there is 6 square feet of it that surrounds and protects your body.
We collaborate very closely with leading researchers and dermatologists worldwide to develop highly efficacious, topical treatments in luxurious formats and textures. This is done from our flagship innovation and development facility in East Haven, Connecticut.
GCI: What did the relaunch consist of?
CR: We know that beauty is more than skin deep and skin is more than a surface. Our proprietary Total Skin technology reinvents category standards. DCL has pinpointed the skin's four most important building blocks to achieve optimal skin health—stratum corneum, epidermis, dermal epidermal junction and dermis.
By targeting these zones with peptides, retinoids, vitamin C and AHAs, DCL offers the most comprehensive skin care line to not only correct skin conditions, but also to maintain overall skin health. With over 40 products in the range, the brand provides customized, head-to-toe skin prescriptions for each patient and consumer.
The collection is a one stop shop for everything skin organized by categories, which include: brightening, anti-aging, retexturizing, anti-acne, pore refinement and oil control, hydration, sensitive and post procedure, sun care, hair care and hand and body.  
GCI: What is included in the new launch?
CR: Beyond technology and texture, we believe your skin care ritual should encompass joy. That is why we enlist the help of designers, photographers and artists who are the absolute best in their field.
DCL creates a multisensory skin care ritual with elevated packaging photographed by renowned still-life photographer, Daniel Lindh. Creative visuals featuring supermodel Egle, photographed by sought-after fashion photographer, Karen Collins bring the advertising to life.
GCI: What are some key ingredients you use in the products?
CR: Our scientists amaze me every day. They have a way of incorporating the most efficacious active and natural ingredients, in the most inspiring ways, to create first to market and best in class formulations.
For example our Skin Renewal Complex SPF 30 is a powerhouse 5-in-1 hydrating emulsion, with 10 percent glycolic acid, to retexturize skin, DNA repair and a full SPF 30 to protect. All of this in a gentle formula that is so lightweight on skin, you don't even know it's there. 
Products have been clinically tested and are non-comedogenic, free of parabens, sulfates, phthalates and formaldehyde, and are never tested on animals.
GCI: What do you love most about the brand?
CR: It works. Really.
GCI: How can consumers benefit from the products?
CR: We are a comprehensive, but customizable collection of primary and corrective care. Our products have been proven to correct the signs of aging, prevent future damage, soothe irritation, drench dryness, alleviate acne and protect from the sun.
Our interactive "Build Your Ritual" tool makes it easy for consumers to create their bespoke skin care regimen for a lifetime of healthy beautiful skin. 
GCI: Any additional insight?
CR: In a nutshell, no matter where you are in the world, no matter what your condition may be, there isn't a thing that can happen to your skin that we can't fix. Our scientists continue to improve lives by improving skin health. Balanced skin is healthy and healthy skin is beautiful. Who wouldn't want that?