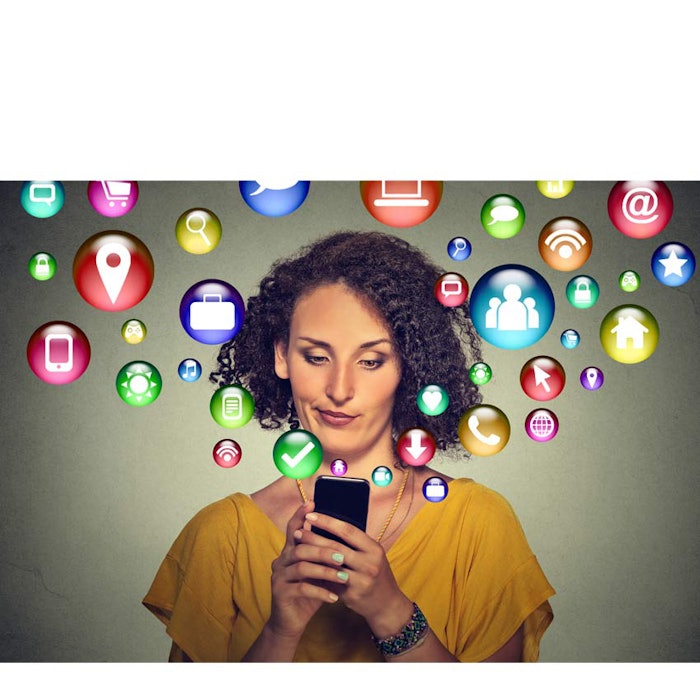 It's time to get smarter ... especially when we're talking about packaging.
Consumer engagement is driving innovation in smart packaging, which is on a growth surge.
Market research firm Smithers Pira said the global smart packaging market value is forecast to grow during the five-year period to 2021 at an annual rate of 7.5% to $7.6 billion (€6.9 billion). And specifically, intelligent packaging is forecast to grow 18% per year to almost $2 billion.
Intelligent packaging is a dynamic and potentially high-growth market with developments in printed electronics, Cloud computing and the Internet of Things driving the adoption of intelligent packaging technologies, according to Smithers Pira.
"Brand owners want to see active and intelligent packaging developers working together, and also collaborating with design houses and packaging manufacturers, to provide total finished solutions," Smithers Pira noted.

Getting Smart about Active Packaging
Further, intelligent packaging is an addition of the communication function of traditional packaging, and communicates information to the consumer based on its ability to sense, detect or record external or internal changes in the product's environment and information about the status of the product and other information useful to supply chain managers or consumers. 
According to the firm's estimates, global active packaging market value is forecast to grow during the five-year period to 2021 at an annual rate of 4.9% to $5.6 billion. Active packaging is an extension of the protection function of a package and is commonly used to protect against oxygen and moisture. It can now routinely double the effective shelf life of many perishable products, while intelligent packs offer clear signals about the condition of the product, removing the need for arbitrary "best before" labels, Smithers Pira added.
As the push for technology in packaging continues, companies are investing in data systems to support their technology. Earlier this year, printed electronics company Thin Film Electronics ASA received a grant of EUR 472,312 (about $511,000) for over three years from the European Commission as part of its Horizon 2020 research and innovation initiative, which will ultimately support smart technology and data for global companies. Read about smart packaging technology and more in GCI.