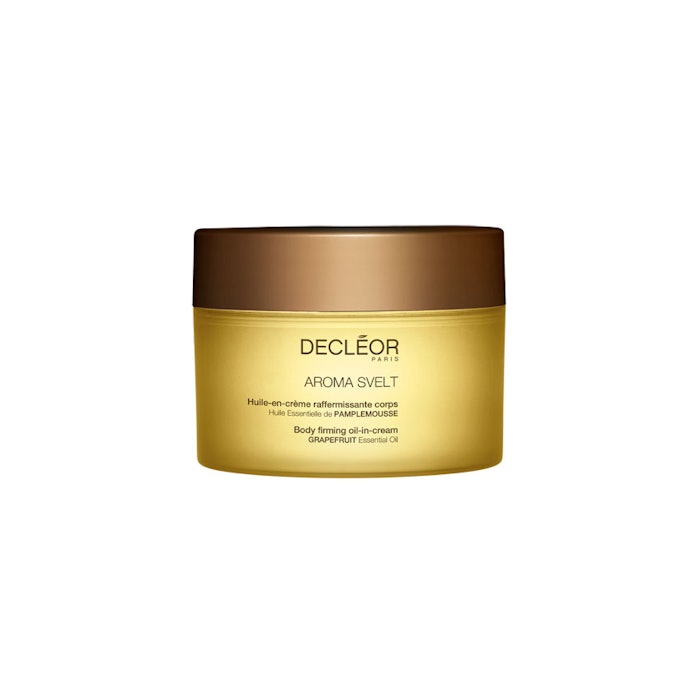 What it is: DECLÉOR AROMA SVELT BODY FIRMING OIL-IN-CREAM
Claims: This oil-cream firms and smoothes the body for visibly soft and supple skin. Leaving a toned feeling, this product is formulated to melt on the skin for a smooth and nourished finish. The oil-cream improves strength, quality and vitality in the skin as well. This product will officially be available July 2016.
Ingredient highlights: Essential oils, grapefruit essential oil and plant oils.