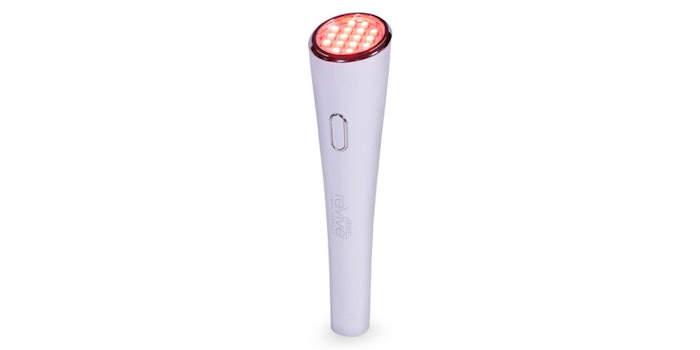 The Glō Wrinkle and Anti-aging Light Device by reVive Light Therapy is a portable device meant to make skin look and feel more youthful in as little as three minutes.
The anti-aging system was created to minimize the appearance of puffy eyes, dark circles, smile lines, crows feet and brow lines. Additionally, the device works to enhance skin tone and stimulate skin's natural collagen and elastin.
Glō is an FDA-cleared, OTC Class II medical device, according to the company. It can reportedly be used anywhere on the body, not just the face. The device is powered by 3 AA batteries, battery bank or standard wall outlet.