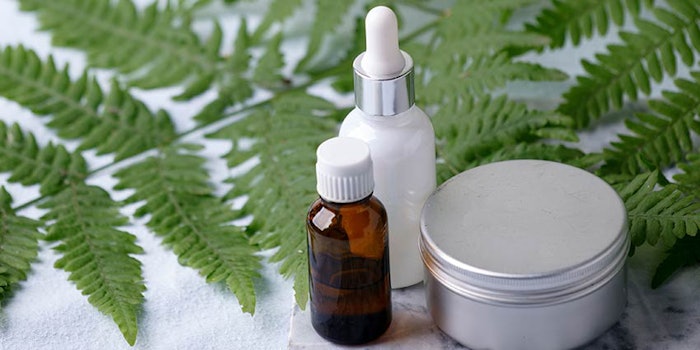 The worldwide natural cosmetics market is projected to grow with a CAGR of 5.01% through 2025, totaling $48.04 billion, according to Million Insights. Growth will be driven by:
millennial shoppers
(questionable) concerns over synthetic materials
natural technology R&D
Free report: Beauty 2020-2030.
Natural skin care is the leading segment, totaling $10.31 billion in 2018, followed by hair care. Natural fragrance is forecast to grow slightly higher than the natural category as a whole, posting a CAGR of 5.03% through 2025.
The supermarkets/hypermarkets channel was valued at $13.67 billion in 2018, marking the largest sector for natural cosmetics, according to the report, followed by convenience stores in emerging markets.
Online sales, which have boomed amid the pandemic, are expected to expand at a CAGR of 4.47% through 2025, though this portion could be far larger given near-term and longer-term impacts of COVID-19 on store closures and consumer habits/concerns.
E-commerce expansion will be driven by improved digital platforms, greater variety compared to brick-and-mortar channels, doorstep delivery and more.