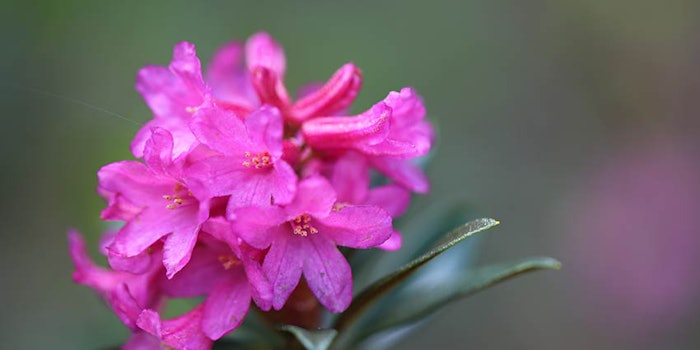 Mibelle Biochemistry's Alpine Rose Active (INCI: glycerin (and) water (aqua) (and) Rhododendron ferrugineum extract) is a senolytic technology that is thought to selectively induce the death of senescent cells and thereby offers a promising anti-aging therapy.
Report: Preparing for the well-aging future.
This purified extract of organic alpine rose leaves has been shown in vitro and in vivo to inhibit the carbonylation of cutaneous proteins, an irreversible, unrepairable and age-related oxidative process induced by reactive oxygen species. It also displays antiviral activity
Alpine Rose Active, which is Ecocert certified, protects skin proteins against oxidative stress-related damage and reinforces its defense against pathogens.
When applied to the skin, the material can "significantly" reduce skin redness, increase skin elasticity and protect from UVA-induced photo-aging, per Mibelle Biochemistry.
The alpine rose biomass is gathered from Swiss plants gathered via sustainable wildcrafting.