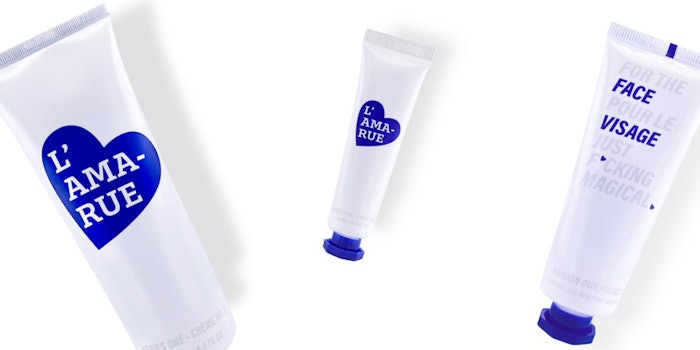 L'amarue's hormonally adaptive skin care collection Series One is created to balance hormones and diminish acne, signs of aging, dryness, puffiness, eczema and other skin issues in one step, according to the brand. 
Further reading: [video] Lockdown Skin Care Trends
The collection is said to be built around The DIM-inisher, which is a patent-pending application of natural hormone-balancer DIM.
DIM is reportedly a well-documented derivative of cruciferous vegetables with exceptional anti-cancer, anti-acne and anti-inflammatory properties when taken as a supplement. In addition, it is said to remove high levels of "bad" estrogens and allow "good" estrogens to take their place.