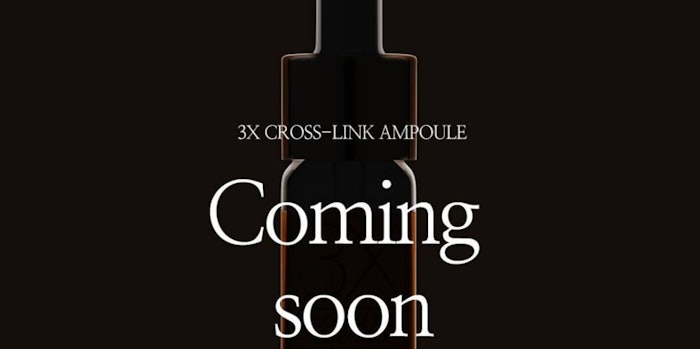 The BIOTOC professional grade anti-aging skin care line, originally slated for B2B, will now be offered direct to consumers due to COVID-19 stay-at-home behaviors, according to cosmeceutical company Dermafirm. The line, which launches in late August 2020, is said to cater to consumers embracing the self-care trend.
Further reading: Indigo Marine Collagen Prevents Aging Through Protein Powder
Dermafirm designated the United States as the first market for this line following its home launch in South Korea, where it reportedly sold out within an hour.
The biotech-based products are 100% natural and highly effective via its nanotechnology production. 
Global Cosmetic Industry magazine spoke with Robert Park, Dermafirm USA, VP sales & operations about what sets their brand apart from others and how COVID-19 influenced their market strategy.
Global Cosmetic Industry: What is the ingredient technology that makes the brand different?
Robert Park (RP): Dermafirm Inc. holds many patented ingredient technologies such as skin brightening, skin wrinkle improvements, and skin moisturization among others. Furthermore, we have our own unique nano ingredient technologies such as Peptide Complex and patented Elastic Liposome technology capable of encapsulating active ingredients through delivery vesicles (1/100 the size of pore) which help penetrate into the skin.
To help explain how tiny our Dermafirm Liposome technology delivery vesicles are, picture this: A single strand of hair's average diameter is about 100,000 nm and an average liposome's diameter is 30 nm. So the average size of one of these liposomes is about 1/3333 the diameter of a single strand of hair.
We have also formulated a medical grade Cross-linked Hyaluronic Acid ingredient into our soon to be launched D2C BIOTOC 3X Ampoule with collagen hydrolysates, ceramide and astaxanthin ingredients, for example.
Not many skin care products use astaxanthin ingredients, which differentiates our products from others. Astaxanthin has many powerful properties that are 6,000 times more powerful than vitamin C, 800 times stronger than CoQ10, 550 times stronger than vitamin E, 75 times stronger than alpha lipoic acid and 40 times stronger than beta-carotene.
Most topical skin care products use HA but not cross-linked HA, which is typically used as a derma filler and it is not considered as a "drug." So we can legally market in the U.S. as a "medical grade" filler but we are using it topically only. Although medical grade cross-linked HA ingredients are more expensive compared to typical HA ingredients, several studies have demonstrated significant benefits of cross-linked HA in improving the skin barrier function. Dermafirm has been supplying cross-linked HA to dermatologists and plastic surgeons in Korea since 2002. But with the launching of BIOTOC 3X Ampoule, we incorporated cross-linked HA ingredients in the 3X Ampoule to further the benefits.
Dermafirm also has a trademarked, Terra Biome, ingredient fermentation technology. The functional role of both prebiotics and probiotics have shown significant benefits in topical skin care treatments in many studies especially showing improvements in skin moisture, wrinkles, overall skin gloss and elasticity among other benefits. 
Global Cosmetic Industry: How has COVID-19 reshaped the brand's go to market strategy?
RP: Although much of the U.S. has re-opened, the COVID-19 impact remains in consumer habits. People are still more likely to stay home and shop online. We are also seeing reports for a decline in makeup sales, but an increase in personal care sales such as nail, hair and skin care products. To better meet the demands of the COVID-19 effect, we reshaped our new product line's go to market strategy—with a pivot from B2B to D2C. We will launch our new prestige self-care product line in August, with a focus on e-commerce sales. We are implementing strategies to create awareness and drive online sales by investing in digital marketing including Google ads, social media and other platforms.
We also saw an opportunity to give professional level facial care products to personal home care users. So we have put together the about to be launched BIOTOC 3X starter package and our goal is to provide professional grade facial treatments which can easily be performed at home. The BIOTOC 3X starter package has been tested in clinical studies, and proven successful, for its safety and in delivering results: improving wrinkles, brightening and in restoring skin elasticity.
It is a noninvasive and a viable treatment option to fillers or invasive treatments. However, we also don't want to compete with the professional estheticians or dermatologist, but rather complement their practices. As there are huge demands in the market for natural, clean, noninvasive skincare treatments, we are also promoting the BIOTOC 3X starter package to professional estheticians, dermatologists and aesthetic doctors to incorporate into their practices by providing an alternate noninvasive facial treatments to their potential clients.