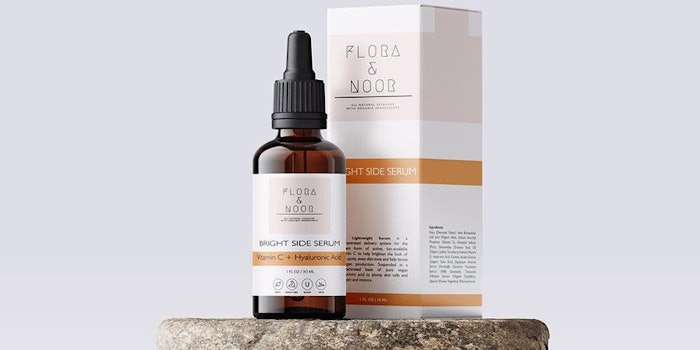 Flora & Noor, a Black- and Muslim-owned skin care brand, has launched a line of halal skin care. 
Related: Hero Cosmetics Launches Force Shield Collection
Flora & Noor products are vegan and cruelty-free as well as halal. 
The brand offers cleansers, toners, serums, moisturizers and masks, as well as body products such as body butters, scrubs and bath bombs.
Flora & Noor is available at floraandnoor.com, Walmart.com, Amazon, and Miiriya.
Founder Jordan Karim said, "Halal skin care means that the skin care products are free from animal by-products and alcohol. You'd think many cruelty-free and vegan brands would be halal but more often than not alcohol manages to creep into the ingredients list."
Karim continued, "I wanted to create an inclusive skin care brand that really tells the story of who I am. When shopping for skincare with my extremely diverse family and realizing that we couldn't all shop from the same skincare brand or store, I created Flora & Noor. My hope is to encourage self-care and wellness and provide skin care for those who are looking for products that target the skin concerns of those with melanin-rich skin, those who need to use halal products, and those who appreciate clean skin care. Our world is incredibly diverse and Flora & Noor believes our skin care should reflect that!"