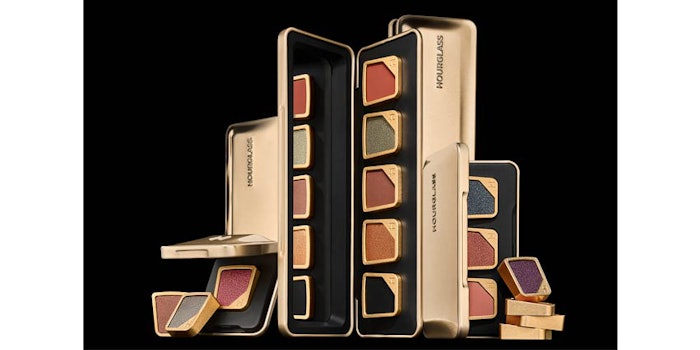 Numerous brands have announced product and retail launches, including AHAVA, Hourglass, Happy Dance, Rozuri, R+Co and Sincerely Jules.
Related: Launch Roundup: Shampoo and Skin Care Bars
Product Launches:
AHAVA
AHAVA has announced the Superfood Body Collection. It contains antioxidant components including kale and turmeric to strengthen and smooth skin's texture.
The AHAVA Superfood Body Collection includes:
Kale & Turmeric Renewal Body Peeling ($27)
Kale & Turmeric Smoothing Body Lotion ($31)
Kale & Turmeric Smoothing Hand Cream  ($24)
Kale & Turmeric Shower Gel ($23)
Happy Dance
Happy Dance has released the Look Alive CBD face moisturizer—infused with avocado oil, hyaluronic acid and full-spectrum CBD.
The moisturizer is designed to soften skin and improve moisture barrier function. It is formulated without formaldehyde, parabens, phthalates, propylene glycol, sulfates, synthetic dyes and synthetic fragrances.
The Look Alive CBD Face Moisturizer costs $29.
Sincerely Jules
Julie Sariñana, the influencer behind the Sincerely Jules Instagram account, has announced the launch of her new nail polish brand, Color Dept.
Priced at $10 per 14.8 ml bottle or $60 for the full collection, the colors that make up Dept. 1 include Strawberry Jam (pink), Grape Soda (purple), Hydrated (blue), Morning Squeeze (orange), Kiwi Juice (light green), Avo Guac (dark green) and Coconut Water (white). 
Also, included in the Dept. 1 collection is The Top Coat (clear), a plant-based, high-shine, extra-long-wearing topcoat.
A new collection of Color Dept. will release four times per year.
Hourglass
Hourglass has announced the Curator Eyeshadow Collection, which features 40 pressed powder shades across four finishes. The range is available in single-pan, three-pan and five-pan palettes.
The palettes are crafted from tin and post-consumer recycled plastic, resulting in a waste reduction of one plastic bottle per single-pan palette, two and a half plastic bottles per three-pan palette and five plastic bottles per five-pan palette. Each individual eyeshadow pan is made from fully recyclable aluminum.
The eyeshadow pan costs $29, while the palette costs $10 for single-pan, $12 for three-pan and $16 for five-pan.
Rozuri
Rozuri has introduced an all-in-one face oil containing vitamins A, C and E. It contains rosehip seed, Kalahari melon and an antioxidant blend. 
Rozuri's Anti-Aging Super Oil costs $89 for a 30 ml bottle.
R+Co
R+Co is introducing two hair products: the Submarine water-activated enzyme exfoliating shampoo and Bio Dome hair purifier and anti-pollutant spray.
The shampoo and beadless scalp exfoliator is said to revitalize hair by removing excess flakes, oils, and build-up with naturally derived enzymes and fruit AHAs.
The shampoo ingredients include bilberry extract, fermented radish root and tomato extract. The fragrance contains cardamom, pineapple, tangerine, lavender, bamboo and blonde woods.
The hair purifier is said to refresh and purify hair from pollutants with vitamins and extract.
The ingredients for the hair purifier include vitamin A, C and E, 70% ethyl alcohol, sage, willow bark and thyme leaf extract and panthenol. The fragrance for the hair purifier is the same as the shampoo.