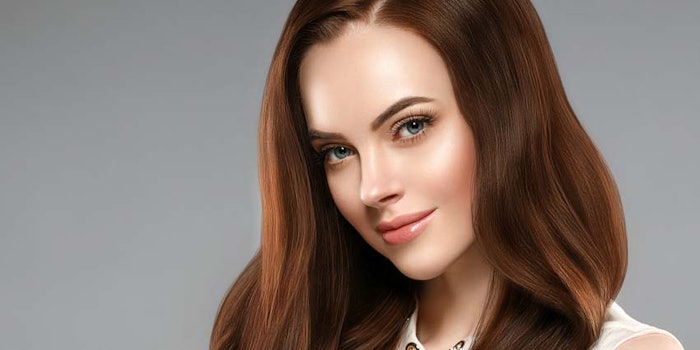 Foundation topped the trending search terms this week (9/20/21) on Cosmetics & Toiletries, which drove us to mainstream media to uncover the latest consumer buzz around color foundations and bases. We learned some new twists on old favorites, so we thought we'd share.
Serum Foundations
According to a beauty report by Today, serum foundations join skin care with cosmetics. Also referred to as skin tints or foundation fluids, these makeup bases provide reparative, hydrating nutrients and care ingredients to leave skin feeling soft. The key is to provide color cosmetic coverage while also treating and moisturizing skin; they may even include sunscreens for protection. 
Does this sound familiar? Remember BB creams and CC creams, from eight or so years ago? As Luigi Rigano, Ph.D., explained back then, in his C&T column, "BB stands for 'blemish balm' in Asia or 'beauty balm' in some parts of Europe. It is defined loosely as product that combines serum, moisturizer, base cream, foundation and sunscreen in one."
He added that the success of BB creams was aided by the discovery of spheronized pigments, coated with layers of transparent materials. "BB creams must be multifun­ctional, easy to use, have immediate results and impart a natural look." Serum foundations seem like a new iteration on this old favorite—although the word serum does impart a sense of dermocosmetic care, in my opinion, which is all the more relevant to today's health-minded consumer.
See archived: Read the Label; ARK Skincare Radiance Serum
Dolphin Skin
The consumer drive for "dolphin skin" effectively conveys a look that is easily envisioned. Beyond the more recent trends of dewy, glowing and even glass skin, dolphin skin, according to a CNN report, is "just as much about skin care as it is about strategic makeup application and placement," with a result that it "super-luminous, dewy and multidimensional." The idea is to make skin look "fresh out of water."
To achieve this effect, the skin must be healthy and hydrated, including key ingredients to optimize cellular turnover, the report emphasizes. This results in a polished, smoother and translucent surface. The first step for consumers toward this effect is a nightly retinol or retinoid cream, to which other exfoliants may then be added. Also, SPF is important where exfoliants are used, the article notes.
Coveteur also highlights the dolphin skin trend, describing it similarly as a complexion with "a smooth, glowing, glossy appearance" but not greasy. This article compares it to glass skin, which according to Coveteur heavily relied on skin care; dolphin skin, in contrast, is said to be more, "makeup-centric, using products that yield a wet effect and the strategic placement of liquid and powder highlighters for some added dewiness." To create this effect, layering makeup in textures specific to given skin types is key.
Whichever ever came first, skin care or color, the end goal is clear: dolphin skin requires both to make waves with consumers.