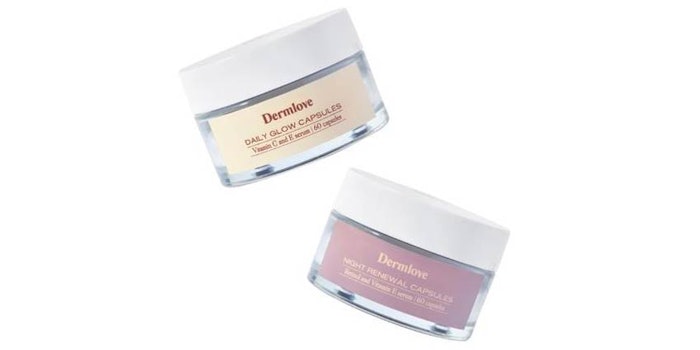 Dermlove—a Latinx-founded and Miami-based vegan skin care brand­—has debuted with two biodegradable capsules and a bundle collection.
Related: Tenoverten Relaunches with New Brand Identity
Dermlove's Daily Glow Capsules and Night Renewal Capsules feature key ingredients such as retinol, vitamin C and vitamin E. The Daily Glow Capsules are formulated with 10% L-ascorbic acid.
The capsules are designed to prevent skin aging, stimulate skin renewal and improve elasticity. The ingredients are manufactured in Italy and the products are vegan and cruelty-free.
The Dermlove Daily Glow and Night Renewal Capsules each cost $58 for 60 capsules. They are also available as an AM & PM Bundle for $100.