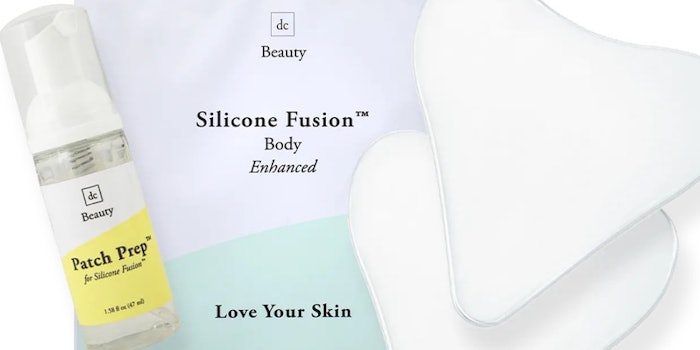 Dermaclara, a skin care brand for stretch marks, scars and wrinkles, has announced the launch of its updated Enhanced Silicone Fusion stretch mark patches and kit.
Related: SBTRCT Skin Care Brand Launches
The kit is used to stimulate collagen regulation and reduce stretch marks during and post pregnancy. The kit includes two Enhanced Silicone Fusion patches that have undergone improvements to size, viscosity, reusability and breathability, per the brand. It also includes its proprietary Patch Prep Formula. 
The patches now have an enhanced backing card that is designed to reactivate adhesive properties between treatments. With this, the reusability of the patches is increased by 50% and an overall increased effectiveness of 40%. 
Additionally, the new patches have a 60% increased surface area from the previous design, providing a larger treatment area for belly, sides and thighs. Dermaclara guarantees customers get 15 to 30 uses with the new patches, regardless of environment or skin type.
Dermaclara is FDA approved, dermatologist approved and patented. The silicone patches are reportedly 100% sustainable medical grade. 
Ingredients (Enhanced Silicone Fusion Body Patch): Medical Grade Silicone