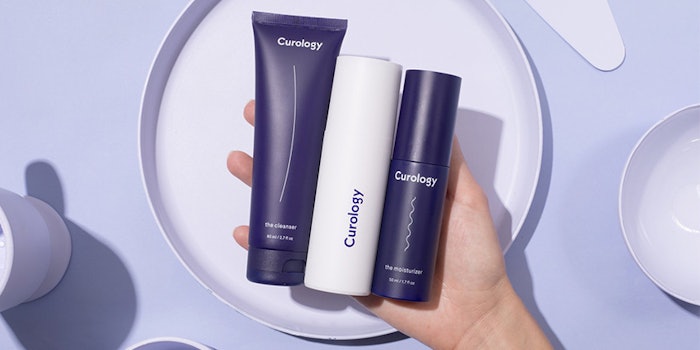 Curology, a customized subscription skin care service, has announced two brand initiatives: In Support of Black Joy campaign and an expansion of the Curology Access Program.
Related: Art of Shaving Founders Launch Ingredients Transparent Skin Care
The initiative In Support of Black Joy, is a campaign that celebrates Black History Month with a public commitment and partnerships with Black creators and will spotlight, celebrate, and speak to Black joy through digital events, essays, and video diaries.
Throughout the month of February, the campaign will amplify more than 20 Black creators to share how joy preserves community, sparks resistance and cultivates happiness all in the face of oppression.
As part of its commitment to Black joy, Curology is partnering with Xavier University of Louisiana, a historically Black institution, to provide $50,000 in scholarships to aspiring Black physician assistants interested in pursuing a career in dermatology, in the continued effort to close the medical inequality gap and support the next generation.
Additionally, Curology has also announced the expansion of its Curology Access Program, making skin care more accessible.
Through this expansion, Curology will be providing free, two-year subscriptions to three times more applicants in need every month, committing to providing 1,000 new, qualifying applicants per month with $485 of credit for Curology medication and services, for a brand-wide commitment of $485,000 per month and $5.8 million annually.