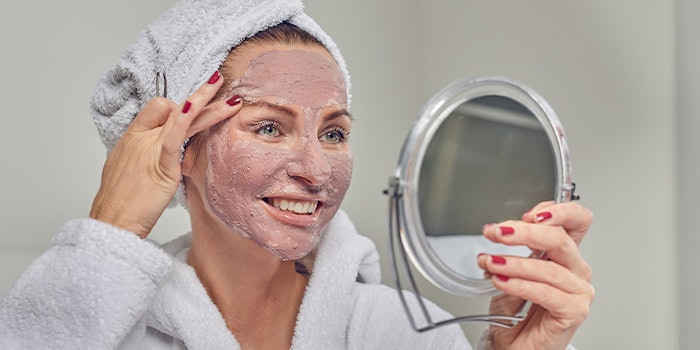 The NPD Group reports that prestige beauty sales in the United Kingdom declined 24% in 2020 due to COVID-19 restrictions. Regardless of the overall decline in the market, the total prestige beauty market was valued at £2 billion in 2020.
Previously: 2020 Online UK Beauty Market Data
According to the report, sales of prestige beauty products in brick-and-mortar stores declined 44% in 2020 when stores were forced to close.

The pandemic has reportedly accelerated growth of the prestige beauty market online with an increase of 47% in 2020.
The market saw a 44% increase in online sales in 2020.
Fragrance category
According to The NPD Group, fragrance was one of the best performing categories in prestige beauty, with a sales decline of 17%, seven points less than the overall prestige beauty market. 
Skin care and self-care categories
The NPD Group reports that the skin care category declined 21% in 2020. Sales of anti-acne serums, however, increased by 51% in value in 2020 as a result of maskne concerns.
Prestige body care gained more than 1% of market share as consumers turned to at-home beauty routines.
Makeup category
The makeup category reportedly declined 40% compared to 2019. As consumers were required to wear face masks, sales of lip makeup declined 50%.
Emma Fishwick, account manager, NPD UK Beauty, says: "The UK's prestige beauty industry has been hugely challenged in 2020, however brands and retailers remain resilient and the trends we witnessed in previous years have accelerated during the pandemic. This includes the growth of online sales, the importance of a multi-channel retail approach, and the influence of social media on a consumers path to purchase."