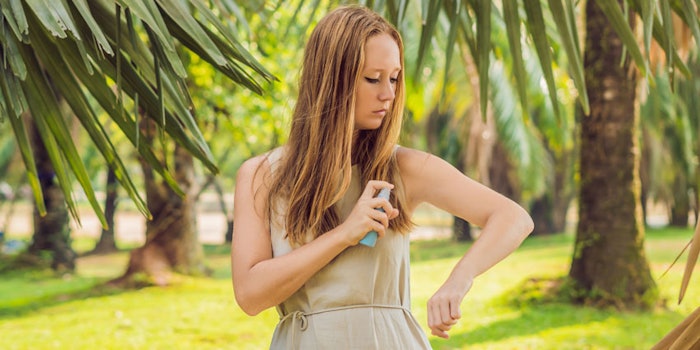 Summertime is a season that most look forward to all year long. Thanks to longer days and warmer weather, summer can mean more contact with pesky insects—mosquitos and ticks. 
In a recent article on www.businessinsider.com, Debi Theis, vice president, Merchant, Marketing and Product Development, New Avon LLC, was quoted saying, "Bug-transmitted illnesses like Lyme disease are always a cause for serious concern this time of year. It's important to focus on tick prevention and protective care against bugs and bites so adults and children can continue to enjoy outdoor activities. With Avon's Skin So Soft Bug Guard formulas, consumers can rest assured that they're experiencing maximum insect repellency through formulas that are safe for the whole family."
According to Avon, all of its insect repellent formulas are Deet- and PABA-free and contain vitamin E. 
Avon's Bug Guard products include:
Bug Guard Plus IR3535 Expedition—a bug repellent with sunscreen;
Bug Guard Plus Picardin—a bug repellent fo dawn and dusk, when bugs are most active; 
Bug Guard Plus IR3535—a water-resistant bug repellent with SPF 30; and
Anti-itch Spray—a spray meant to relieve the aftermath of bug bites.