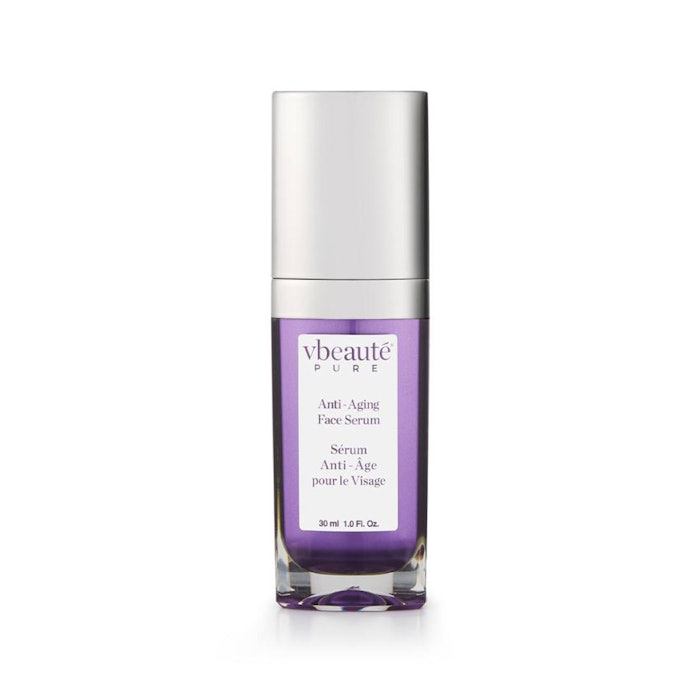 Vbeauté, a brand specializing in Swiss-made, anti-aging products, has announced the launch of its new organic line, Vbeauté Pure. 
The line includes Nighttime Facial Oil, which retails for $65 (1 fl. oz). The oil is meant to provide relief for dry skin by increasing hydration. Additionally, the oil reduces dullness, fine lines, wrinkles and improves skin elasticity. 
Key ingredients include "The King of the Alps" or Swiss stone pine, the "Queen of the Antioxidants" or Swiss Aronia berries and Swiss glacier water. Other ingredients include jojoba seed oil, macadamia nut oil, sunflower seed oil, calendula extract and mallow root extract. 
The line also includes Daytime Anti-aging Facial Serum, which retails for $65 (1 fl. oz). The serum acts as a complexion-boosting treatment and helps with uneven skin tone, loss of firmness and elasticity, dullness, redness, uneven texture and minimizes pores. 
Like the Facial Oil, the serum also contains Swiss stone pine, Aronia berries and glacier water. Additional ingredients include hyaluronic acid, aloe vera, jojoba seed oil, green tea extract and calendula extract.