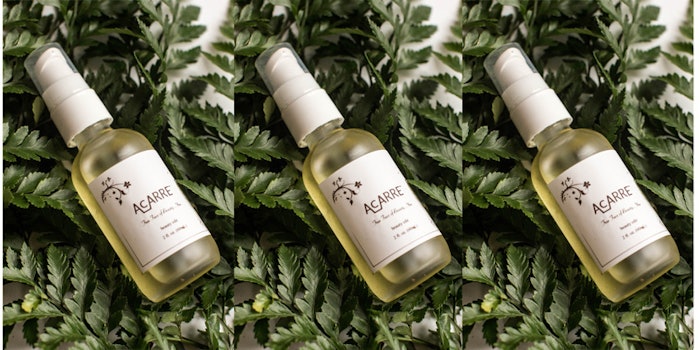 Acarre Beauty specializes in scalp and skin aging prevention based on modernized African and Pacific Islander ancestry elements.
According to Acarre, its Beauty Edit is a multi-hyphenate dry oil that contains antioxidants, fatty acids and vitamins. The product was created to nourish, moisturize and rejuvenate the scalp/hair, skin and body.
Acarre is also committed to promoting responsible ingredient sourcing. The company's beauty mission reads, "To use beauty's best kept secrets to age beautifully with natural bioactive beauty products using plant biodiversity for innovation to protect their ecosystem to preserve traditional culture keeping indigenous trees conserved for generations to come."