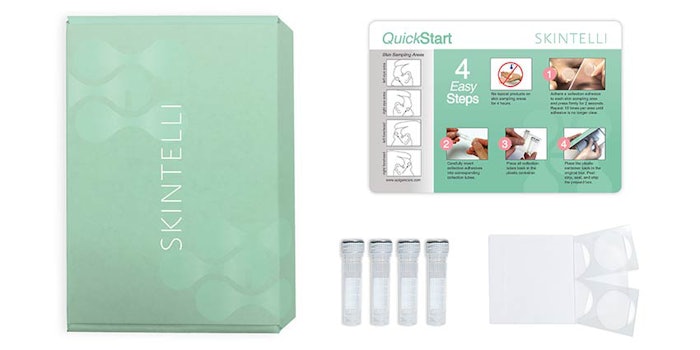 EpigenCare Inc. has launched Skintelli, its beta-stage product for personalized skin care.
The company claims the product is the "first direct-to-consumer epigenetic test on the market designed to assess the dynamic qualities of consumer's skin." It looks at a panel of epigenetic marks which determine the "active" states the genes responsible for multiple skin quality factors, some of which include aging, moisture retention and anti-oxidation.
Skintelli profiles the user's current skin quality and assess the changes over the time via repeatable tests. Consumers are matched with skin care products on the market—from indie to name brand—best suited for the current state of their skin.
Related: EpigenCare Moves Custom Skin Care to a New IP Level
During the limited beta release, Skintelli will be made available to early backers, pre-orderers, waitlisted individuals and select invitees. Remaining inventory will be made available to the general public or be placed on its second round of pre-orders. A public release is slated for "later" in 2019.
"Our technology has been years in the making," said William Lee, EpigenCare's CEO. "We are very excited to finally fulfill the first set of orders as we move into the forefront of consumer epigenetics."