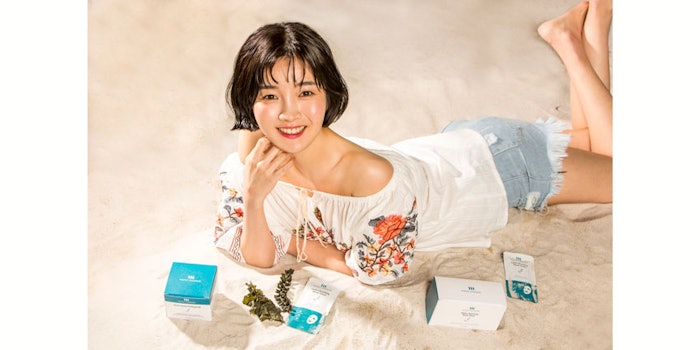 Gorani Co., Ltd. has announced the Chinese launch of its Marine Mammals brand.
The brand's products include Glow + Peeling Pad and Hydro-Boosting Mask Sheet. According to the company, these are Korea's first cosmetic products containing seaweed extracts.

Glow + Peeling Pad is meant to moisturize, exfoliating and smooth skin. The pad utilizes skin-like silicone dots, attached to a pure cotton pad, to remove dead skin cells without irritating skin. To use, a person must wipe their face with the pad to get rid of makeup and dirt as well as dead skin cells and oil. 
Hydro-Boosting Mask Sheet reportedly contains 20,000 particles per million (ppm) of seaweed extract concentration and is dense enough to absorb fine dust and heavy metals, the company explained.