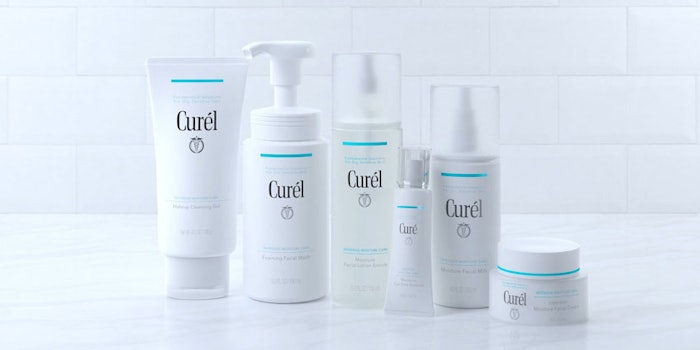 Curél, known for its hand and body cream products, is bringing its facial skin care line to consumers in the United Kingdom and the United States.
Curél facial care products have been available to Japanese consumers since 2000 and, according to Kao Corporation, it is Japan's top-selling brand in the sensitive skin face care category.
Products include:
Makeup Cleansing Gel
Foaming Facial Wash
Moisture Facial Lotion Enrich
Moisture Eye Zone Essence
Moisture Facial Milk
Intensive Moisture Facial Cream
Trial Kit Enrich
These products reportedly utilize "a proprietary ceramide care technology to protect and supplement the functions of ceramide."
In the U.K. and U.S. markets, the line will be retailed at Boots and Ulta Beauty, respectively.