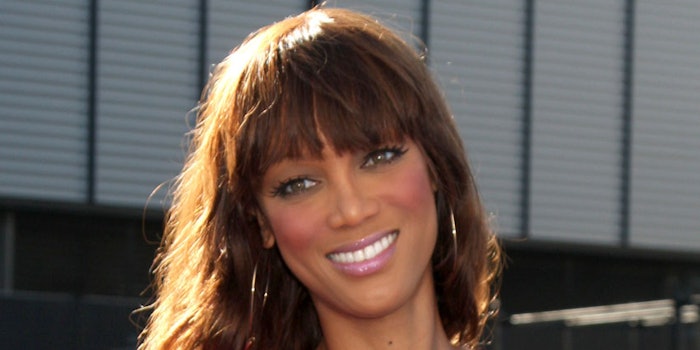 Tuesday saw the launch of TYRA Beauty's latest line of products, Tyra Skin. The beauty brand, which was founded by supermodel Tyra Banks, debuted four skin care products that can be sold individually or as a set.
Products include:
"Instant Gratification" face mask: Users are instructed to wear this face mask for eight minutes to experience the minimizing of pores, reduce the appearance of wrinkles and even one's skin tone.
"The Secret Weapon" microdermabrasion wand: This tool is designed to give users the results of a professional microdermabrasion right at home by removing dead skin and stimulate cellular renewal.
"The Closer" repairing serum: This serum was designed to be used after "The Secret Weapon" to help repair the skin. It can be used daily to hydrate, calm and protect skin.
"The Clean Machine" foaming face wash and cleansing tool: This 3-in-1 product cleanses, removes makeup and purifies the skin. The facewash is infused with blood orange extract and The Turbo Cleansing Tool is a patented application technology that has been developed by beauty researchers.
For more information about TYRA Beauty's new skin care products visit: www.tyra.com