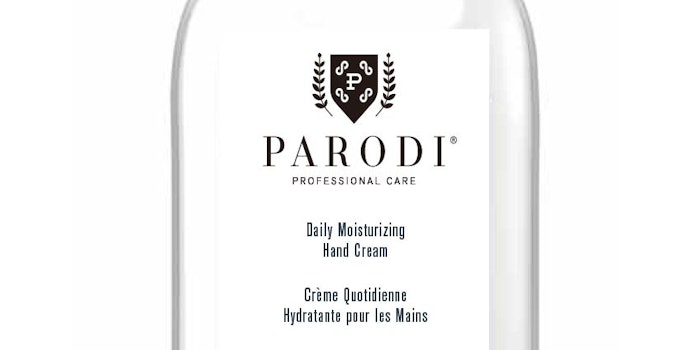 Parodi Professional Care has launched Parodi Daily Moisturizing Hand Cream in a large 9.5 fl. oz. (270 ml) bottle size.The skin care product has a suggested salon cost of $25.
Parodi also offers 2 fl. oz. personal-size tubes of Daily Moisturizing Cream, Intensive Moisturizing Hand Cream, Nourishing Foot Cream and Smoothing Exfoliant for Feet.
Salon owners and professionals can purchase the products at www.parodicare.com or via distributors.
"So many hairstylists, owners and other salon pros have asked for a larger size of Parodi Daily Moisturizing Cream to keep at their stations, the back bar, at home and to sample with clients," said Linda Gillette Parodi, founder and CEO of Parodi Professional Care. "We are pleased to respond to their requests and also to provide great introductory pricing and promotions."
Parodi added, "I firmly believe that every hairdresser deserves to feel great every day, all day long. And what better way for a stylist to ensure every client feels their best than by offering a fast-absorbing, non-greasy effective application of Parodi Daily Moisturizing Hand Cream in the salon and for purchase to take home?"