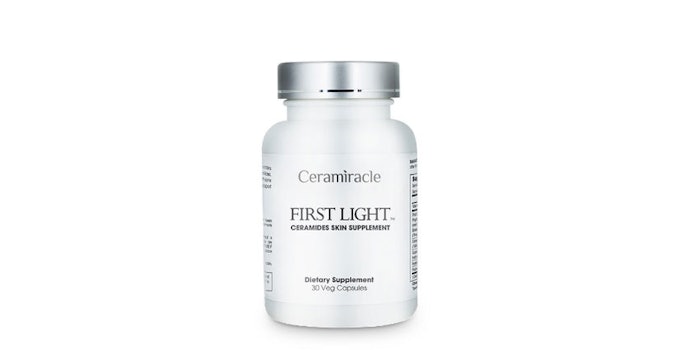 Ceramiracle has developed and recently launched First Light Ceramides Skin Supplement. This product aims to provide users with wrinkle reduction as well as improve skin moisture and hydration.
First Light Ceramide Skin Supplement is comprises a mixture of phytoceramides, carotenoids and antioxidants. Additional ingredients include French melon derived SOD (superoxide dismutase, an antioxidant enzyme), tomato extract, gynostemma pentaphyllum, or "southern ginseng," and hyaluronic acid.
In clinical trials it was found to improve skin hydration by 23% in two weeks and up to 36% after two months while skin elasticity improved by 15%.
"By fusing the might of phytoceramides with our proprietary botanical complex featuring ingredients acclaimed for supporting youthful and radiant skin, we created a supplement to provide maximum results with minimal effort," said Eugene He, Ceramiracle CEO and chief formulator.