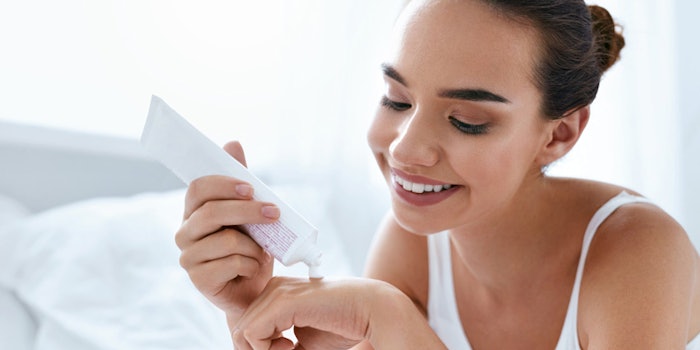 WGSN has released its Forecast 2023: The Future of Hand, Nail & Foot Care report, which shows new consumer priorities as a result of the pandemic will "fuel new product innovations in the hand, nail and foot care categories."
Previously: Professional Brands Offering Products Directly to Consumers
The report claims that, by 2023, consumers will be seeking hand care products that deliver protective and moisturizing benefits in one. Antibacterial formulas paired with skin-caring active ingredients to combat dry skin and maintain healthy and youthful hands will be key. Leave-on treatments and overnight masks for the hands and feet will become popular. 
Treatments that allow consumers to continue with their daily activities at home or work on their laptops will gain traction, the report says. Below-the-keyboard foot masks that consumers can use to treat their feet while working at home will appeal to "busy, time-poor parents juggling work and childcare."
In addition, there will be a rise in high-performance, salon-quality at-home treatments, including subscription nail kits. 
WGSN's report also notes that "products that provide immersive and therapeutic effects via multi-sensorial textures, transportive fragrances, and even use sound or music to balance the mind and body will have mainstream appeal in 2023 as consumers look for products that deliver pleasure with purpose."