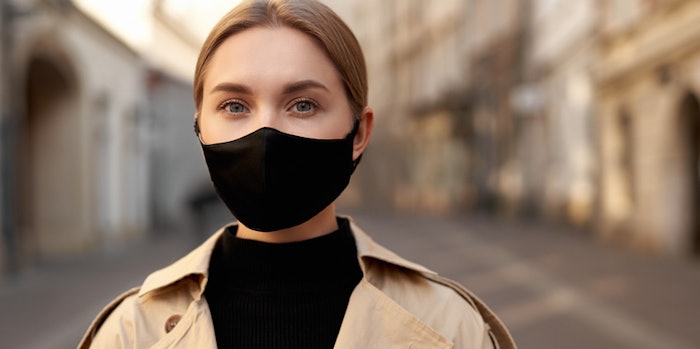 Euromonitor has released its "Beauty in Light of Coronavirus: Future Evolution of the Industry" report that estimates global beauty and personal care values sales are set to record a decline of 2.0% in 2020 as compared to a 1.9% growth in 2019. Alternative scenarios considered by the group point to potential declines between 2.7% and 4.0%. The report also shows that global beauty and personal care value sales will grow 1.5% CAGR from 2019 to 2024 at constant 2019 prices. This represents a change in what was previously a 5% CAGR globally.
Previously: Beauty & Wellness Funding Drops in 2020: New Data
According to the report, the "clean" to "conscious" movement will be reinforced in 2020 and beyond as "consumers recognize that natural does not necessarily translate as better, and rather than dismissing entire ingredient groups will opt for a more considered and personalized approach to treating their skin concerns."
Consumers will reportedly be searching for brands or products with a strong alignment to health, safety, immunity, therapeutics, and an association with overall wellness, according to the report. 
In terms of beauty brands involvement, they should aim to "build better virtual experiences while cementing new points of sale within social networks and live-streaming." This shift to digital will be seen as a long-term process.
Sustainability is also becoming more important as consumers look toward brands that "display greater transparency across their entire supply chain, as consumers prioritize credentials such as safety, transparency, and ethical sourcing."
Euromonitor projects that the Asia Pacific will continue to be the "bright spot" for the industry and is expected to recover from the pandemic ahead of other regions.
Overall, there is to be a slower global recovery as a result of a potential second wave.