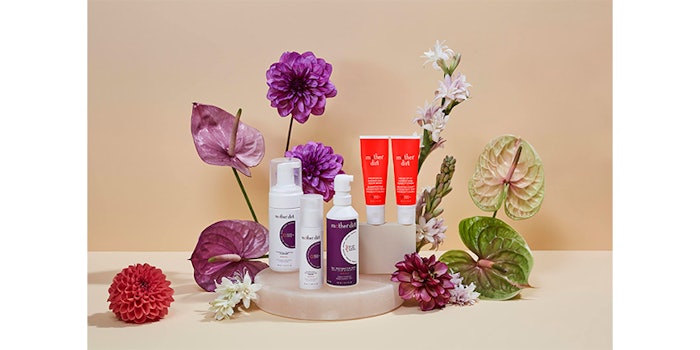 Mother Dirt has unveiled The Peacekeeper, which features a trio of biome-friendly products to help restore and maintain the skin's natural ecosystem. The Difference line, which is also launching, is for those prone to breakouts.
Previously: Acne Skin Care System by Phyla
The 3-step Peacekeeper Kit includes:
Probiotic Foaming Cleanser: Removes impurities while refreshing and nourishing the skin without stripping or over-drying.
Probiotic Moisturizing Serum: Contains a probiotic blend to lock in moisture and restores balance to the skin.
AO+Restorative Mist: A patented mist, it is formulated with more than 3+ billion CFUs to restore balance to the microbiome.
According to Mother Dirt, the cleanser and moisturizing serum act as primers and enhance the results of the mist. 
The Difference acne kit works as a system to treat acne by repairing the damage caused by modern skin care to rebalance the biome and clarify skin. The collection features a Probiotic Foaming Cleanser, Daily Acne Treatment Lotion and AO+ Restorative Mist.