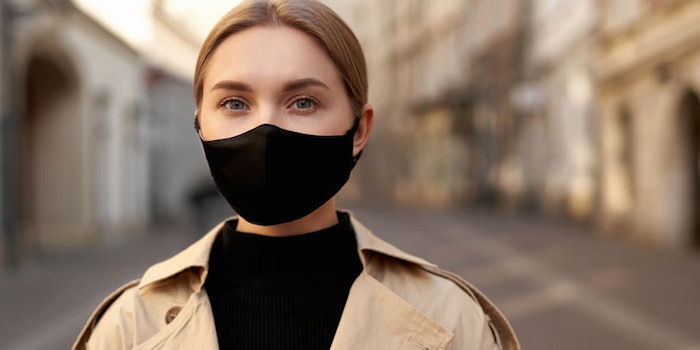 Spate recently released new data that shows three new trends related to hair, face and mask wearing as a result of lockdowns brought on by the pandemic.
Previously: 3 Fastest Growing Skin & Body Care Trends
Chebe Powder
Interest in chebe powder has reportedly grown 56.4% since the last year. On average, there are 21,000 searches for chebe powder in the United States every month. The growing category is largely driven by non-branded searches. 
Consumers are showing strong interest in the natural powder for their hair care needs, mainly for hair growth and textured hair. The trend grew during lockdown, particularly as DIY hair routines became commonplace. 
Mask Breath
Consumers are starting to search for tongue scrapers after smelling their own breath under their mask. On average, there are 67.6K searches for tongue scrapers in the United States every month. Interest has grown 63.7% since last year. 
While interest in tongue scrapers tends to spike in December, consumer searches have spiked in May and August this year likely because of mask breath, according to Spate.
The data suggests that consumers are interested in how to get the most out of their tongue scraper and why they should incorporate it into their daily oral care routine.
Weighted Eye Mask
Consumers are reportedly finding ways to improve their sleep schedules, and interest in a weighted eye mask has grown 82.4% since last year. On average, there are 4.4K searches for weighted eye mask in the United States every month. 
A trend that typically spikes during the holidays, it has shown "promising growth" in search interest throughout 2020. 
Retailers such as Amazon and Walmart are reportedly where consumers are shopping for the product.
Consumers are seeking weighted eye masks to help with sleep, anxiety, dry eyes and headaches. As well, they are beginning to look for variations in color, pattern, material and claims for their weighted eye masks, including products that can be paired with it, such as eye creams.