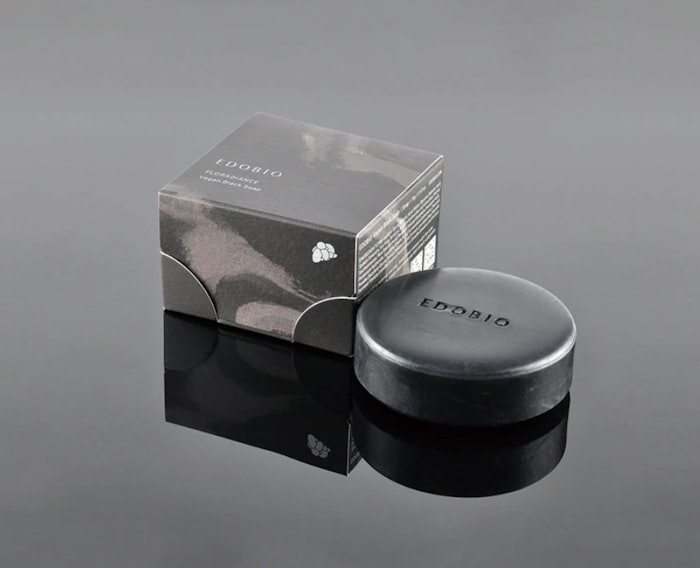 Edobio is adding to its Floradiance and Saketernal collections with the launches of Vegan Black Soap and the Glowing Night Gel Mask. Both products feature the brand's signature ingredient, BiProGE Lactic Acid Bacteria.
Related: Invity Debuts with NAD-infused Face Mask, Dietary Supplements
The Vegan Black Soap uses the lactic acid bacteria and charcoal to balance oily skin and treat blackheads, rough texture, excess oil and congested pores. It is part of the Floradiance collection inspired by natural ingredients from ancient Japan.
The Glowing Night Gel Mask is a sleeping mask that replenishes and hydrates skin overnight. It is formulated with lactic acid bacteria and sake lees. The mask is part of the Saketernal collection of products that use sake lees as the main active.
According to the brand, the mask utilizes a lamellar structure that is like the epidermal stratum corneum layer, which is said to be more easily absorbed and able to promote optimal skin health.