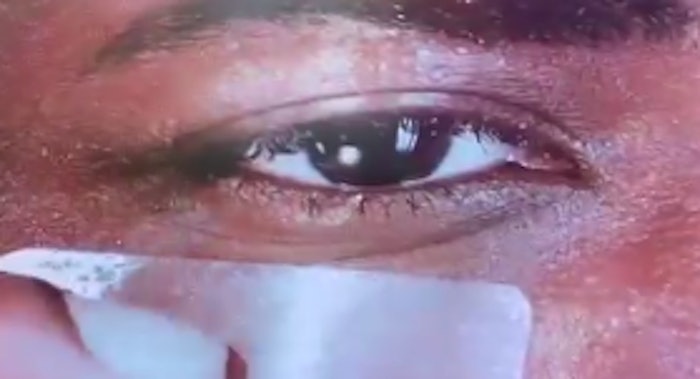 Bakel LinkedIn
Bakel, which was launched from a laboratory in Undine, Italy in 2009, is set to debut its new Jalu-3D beauty technology, comprising an "unprecedented 'texture'" for skin care.
Unveiled during #MilanoBeautyWeek, Bakel's new formulation comprises a "solid three-dimensional lattice" comprising microtangles of low-molecular-weight biotech-derived hyaluronic acid. Users simply wet their faces and apply the thin sheets to their skin. The formulation then melts upon contact.
The effect is "immediate lifting" and a redefinition of facial "volumes."
The water-free nature of the formulation stabilizes the active, per the company, and boosts its sustainable credentials.
The brand is led by​​ Raffaella Gregoris, who has focused on the development of clean and absolutely effective products. Previous launches include a soothing cleansing gel and a renewing serum.