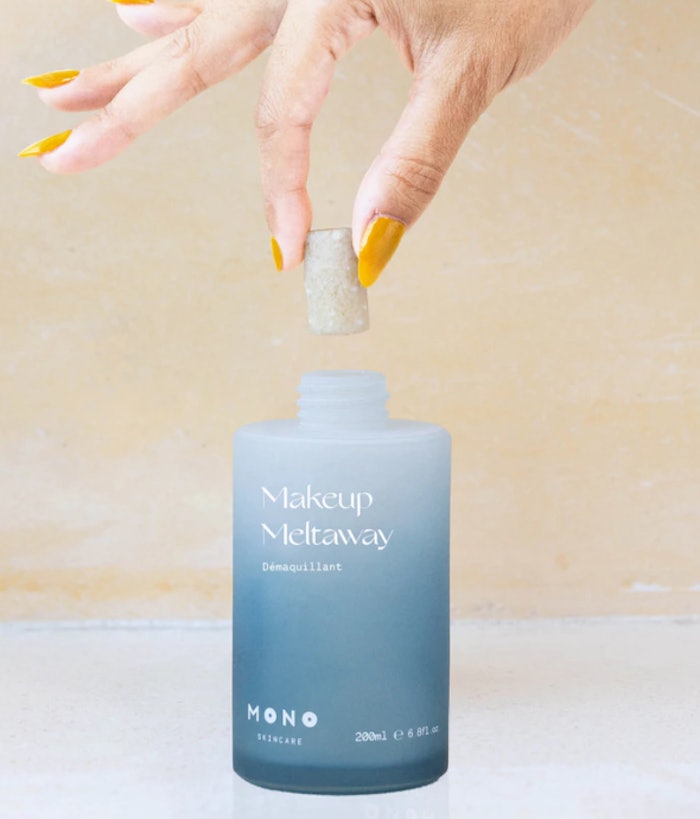 Mono Skincare has added Makeup Meltaway (£26) to its range of skin care tablets.
A single tablet, comprising barrier-building alpha-glucan oligosaccharide, hydrating inulin, and fragrance materials such as mandarin and Litsea cubeba, generates a full bottle of the product when added to water.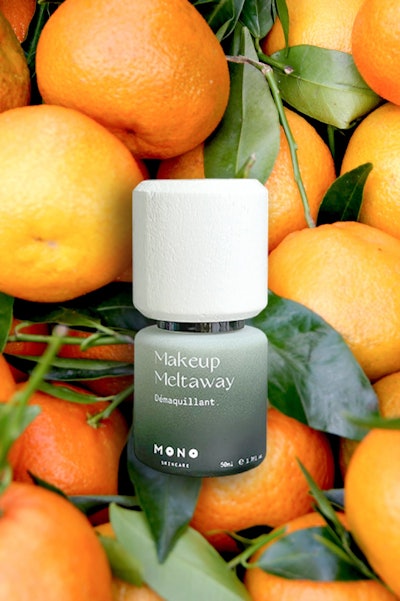 The formulation is powerful enough to remove makeup, including waterproof mascara, per the brand, without stripping the skin of moisture.
Makeup Meltaway is therefore effective for acne-prone skin and helps with pH-balancing.
The brand was founded by Laurie Mias to reduce waste, particularly plastic waste, and unnecessary shipping of water, while supporting the skin's microbiome.
The brand is Powered by Nature Certified, vegan and cruelty-free. 
Initial purchases and refills can be procured at www.monoskincare.com.