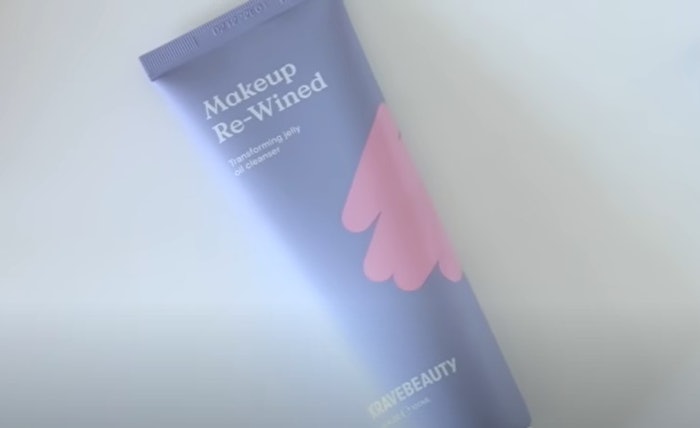 KraveBeauty is launching Makeup Re-Wined, a transforming jelly oil cleanser, founder Liah Yoo explained in a YouTube video. It is the brand's first new product since 2019.
The cleanser was scheduled to launch in 2021, but the development experienced several setbacks, including the ending of a partnership with the lab KraveBeauty was working with. 
Yoo said that she wanted sustainably sourced grapeseed oil to be the key ingredient for the new launch. The brand has thus partnered with a grapeseed oil supplier that uses upcycled grapes from the wine industry. 
Makeup Re-Wined will be available June 22, 2022.